Lecrae Concert Photography- Globelife Park Arlington TX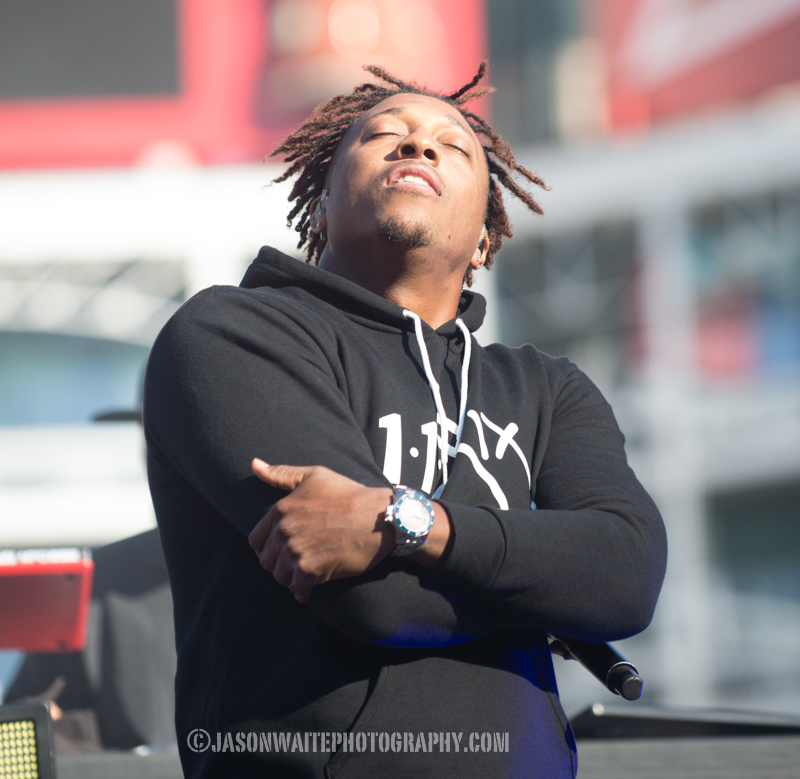 Lecrae Concert Photography from Globelife Park in Arlington TX
Shooting a Texas Rangers game at Globelife Park is one of my favorite ArlingtonVoice assignments.   The opportunity to photograph both music and sports in one afternoon offers unique challenges and opportunities.  But it's all fun.  Few gigs are more energetic or exciting than Major League Baseball and concert photography.
The Rangers know how to put on a postgame concert without wasting any time for fans.  Minutes after a disappointing  Texas Rangers loss, Lecrae and crew were hitting the stage with a message for baseball fans, "You win some and you learn some."
Lecrae has picked up BET, Billboard, GMA Dove and Grammy Awards making him well known in both mainstream and Christian music industries.
Founder of Reach Records and no stranger to the Lone Star State, Lecrae spent some time growing up in the Dallas area and earned a degree from UNT.
He's a self described "rhymist/activist/author/voice of conscience."
I've photographed Lecrae and several of his Reach labelmates (Tedashii, Andy Mineo, Trip Lee, KB) many times over the years.  His influence and audience have grown with the venues.
Lecrae communicates amazingly in a small crowded room of TCU students (Higher Learning Tour) and just as well to a record breaking sold-out crowd at AT&T Stadium (Harvest Crusade).
He's groundbreaking.
Check out Lecrae Concert Photography