Skillet @StateFairTexas – Dallas Concert Photographer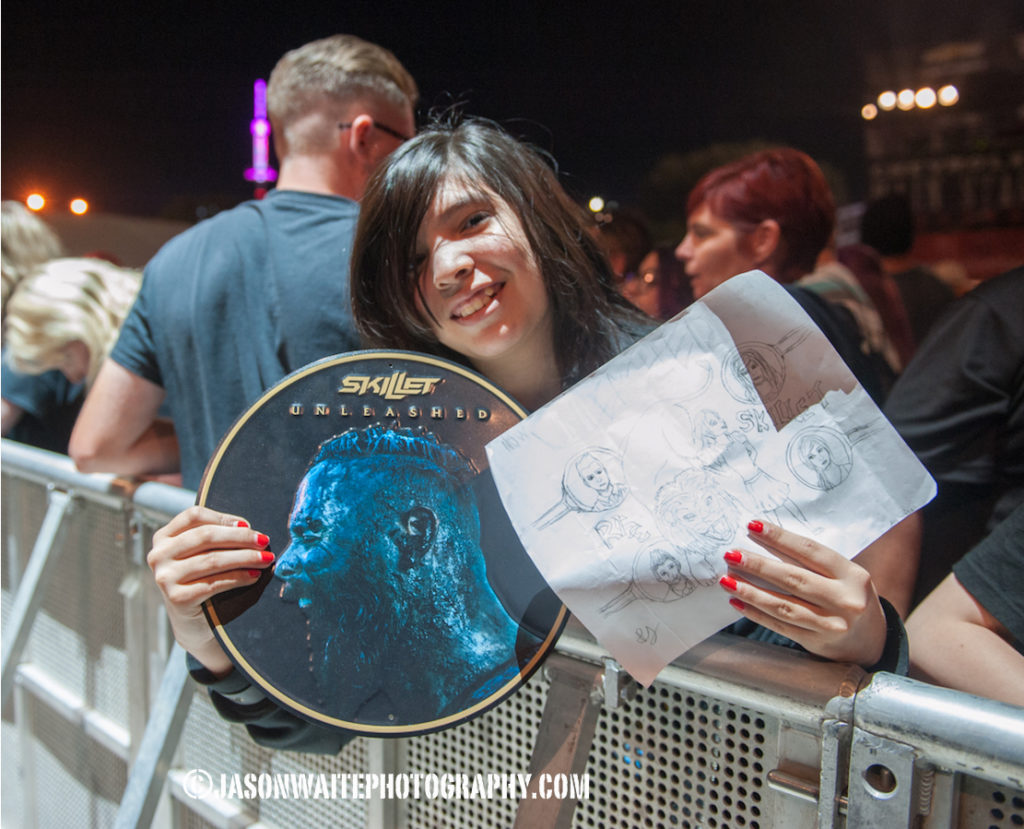 Dallas Concert Photographer
Skillet has one of the most passionate fan bases and chatting with them before the show made my one hour early arrival a pre-show treat.  Kids and parents and grandparents.  I love seeing multiple generations at a rock show and Skillet welcomes them all.
I've probably photographed Skillet more consistantly than any other band over the last four years (rivaled only by the Newsboys).  Meaning I've caught them each time they've stopped in Dallas, plus once in Austin, TX (Summer Shed Tour), Oklahoma City (Good News Festival) and another in Tyler TX.
Yet upon writing this I realized I've never seen Skillet on their own tour.  It's always been as part of a Roadshow, Winter Jam, Uproar or other tour/festival.
So it was cool to see them on their own, supporting a new album at the State Fair of Texas in Dallas.
I caught them just before leaving for the European leg of their Unleashed Tour.  Shortly after they would celebrate their first No. 1 single on the Mainstream Rock Chart with "Feel Invincible."
At the last minute I was thrilled to be given the go ahead to shoot the entire show.
Here's a few moments from an evening with Skillet…