2016 Moments – Dallas Corporate Music Commercial Photographer
Dallas Corporate Music Commercial Photographer
2016 has been getting a bad wrap, but I'm marking it down as one of my personal favorites.
I'm heading into year six of being self employed as a photographer.  My current direction is so different than what I started with in 2011.
2016 offered up so many unique and exciting opportunities that I could not have predicted.  New relationships with the best clients ever.
Here are a few of my favorite moments in pictures from 2016.
They aren't necessarily big moments.  They are just special moments for various reasons that have made this year an incredible 365 page chapter in my life.
Star Wars Moment
Chewbacca Mom was an internet sensation and local celebrity this year.
She showed up all over the national talk show circuit but managed to make an appearance at Star Wars Day with the AirHogs baseball team in Grand Prairie TX.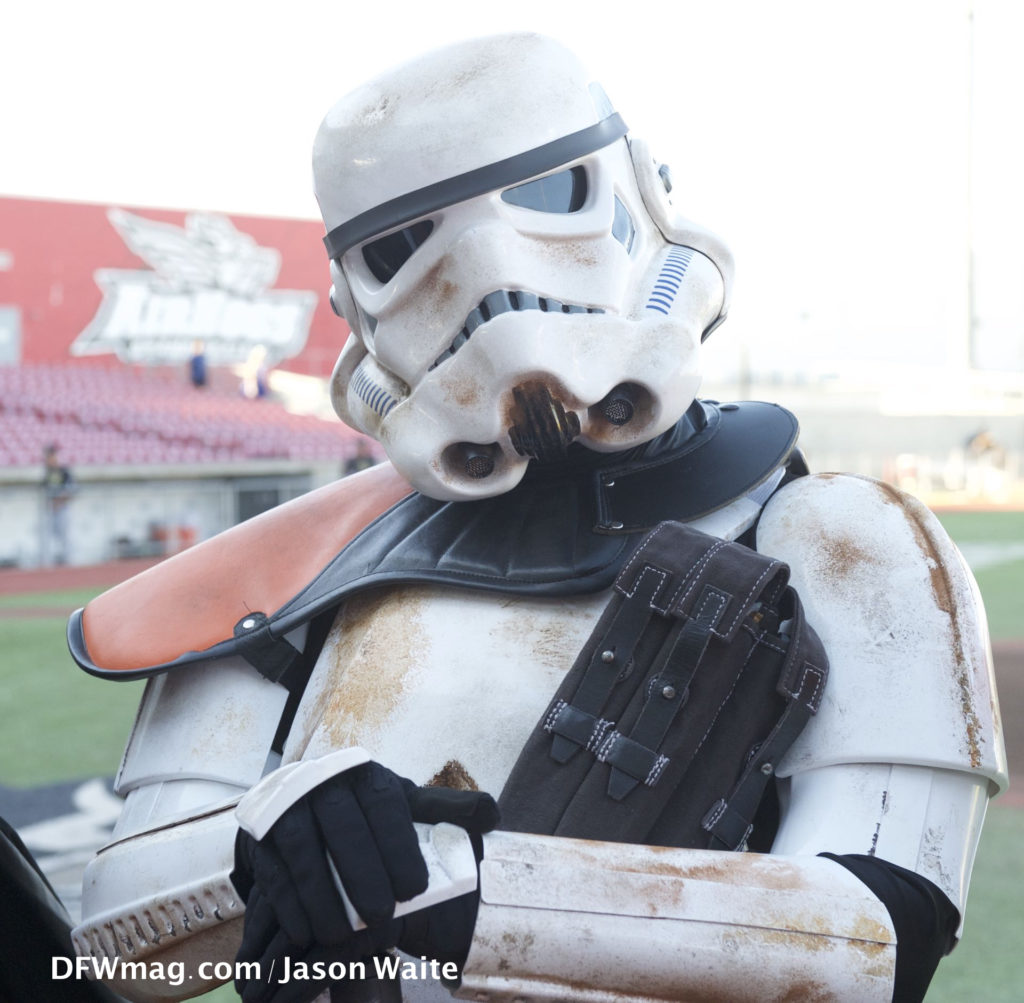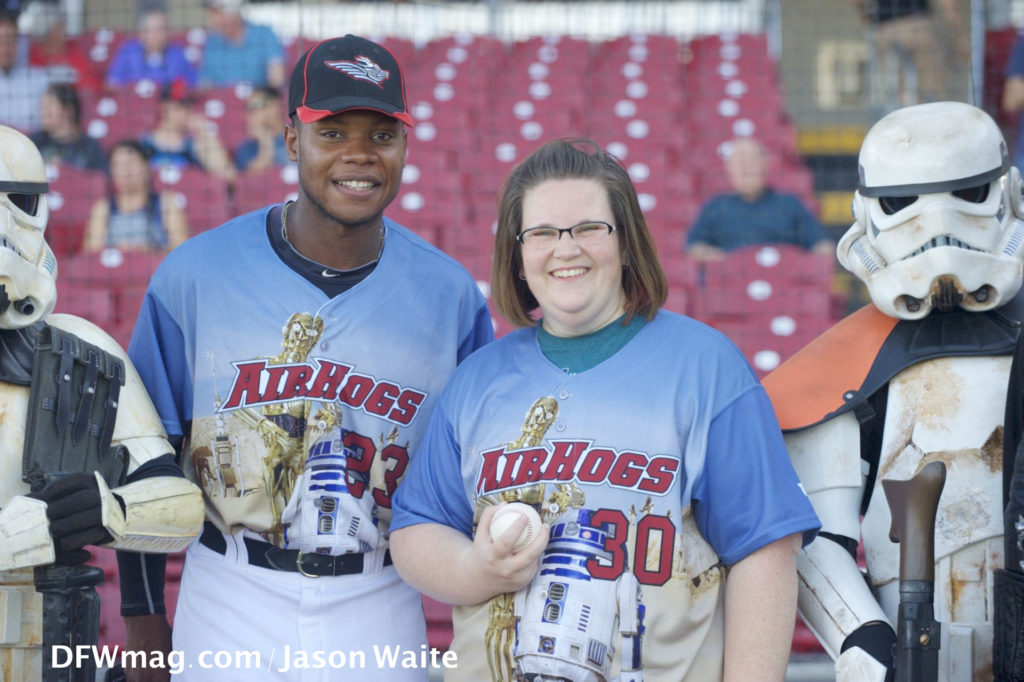 Switchfoot Moment
Ok–I actually shot this shot in 2013, but it always bothered me.
So, 2016 was the year I partnered with a team of skilled and dedicated retouchers who have helped me up my game.
This was the first image I asked them to help enhance.  They skillfully removed a distraction that was beyond my control on the day I shot it.
It's good to surround yourself with talented folks.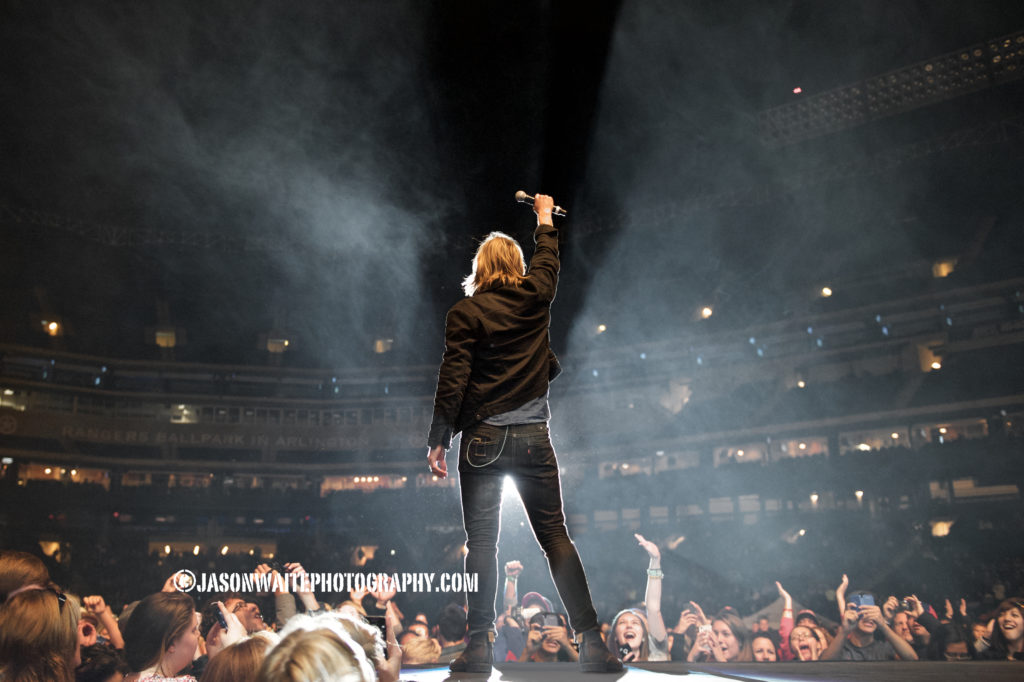 Blue Moment
Our law enforcement officers have been through a lot this year.
I worked with DFWMag.com on a story involving this young man's mission to back the blue.
Six year old Julian raised money on a Saturday afternoon selling lemonade for the fallen Dallas officers.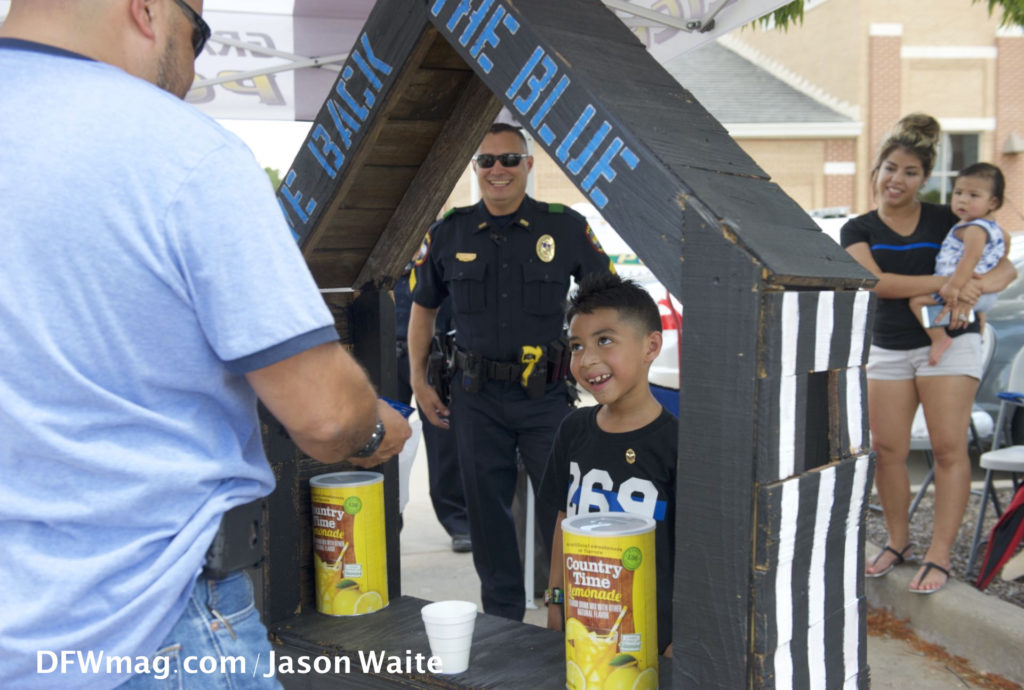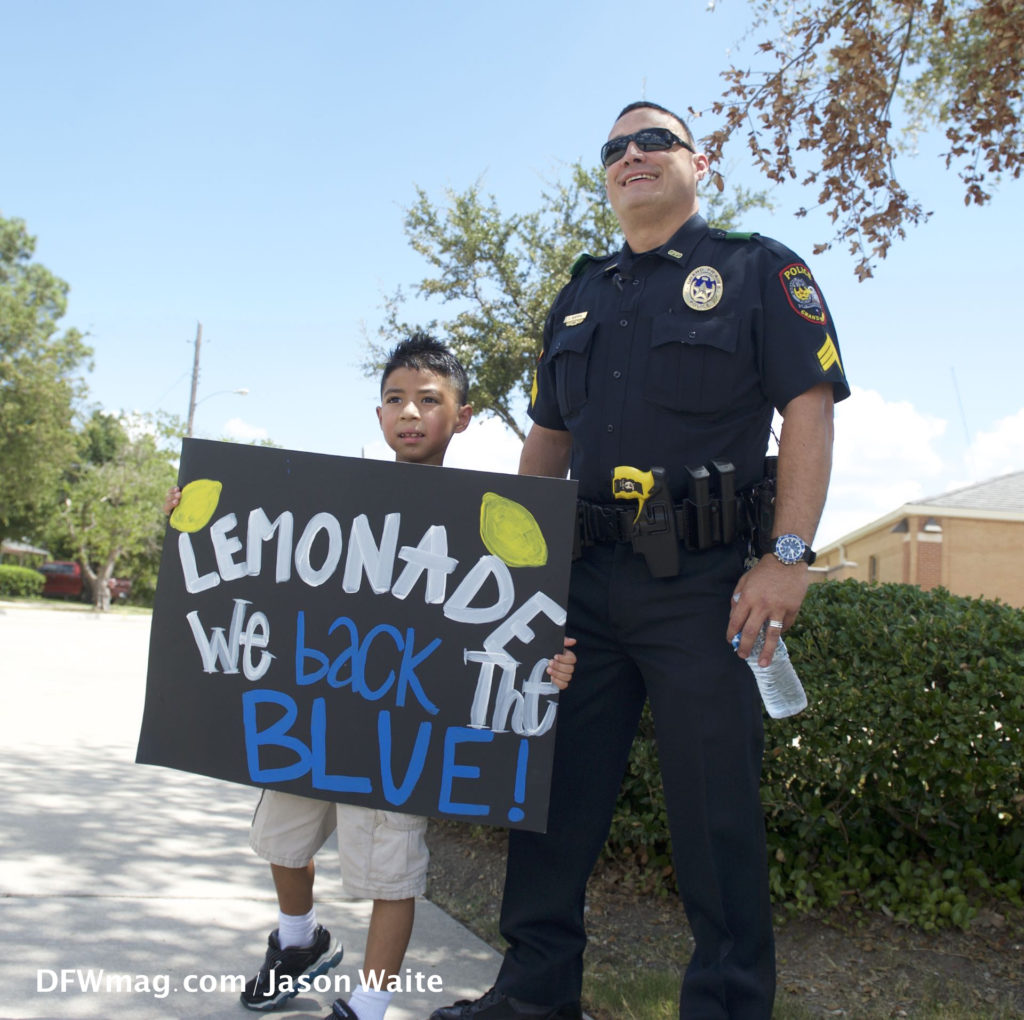 Chesnutt Moment
Six years ago I photographed my first concert — Country legend Mark Chesnutt and one of the images from that show was chosen as the cover for his single, When the Lights Go Out (Tracie's Song).
This year I  had the privilege of connecting with Mark to help create promo materials for his newest album, Tradition Lives.
It's always a thrill to see my work being used and I've loved catching glimpses on the website, merch and marketing.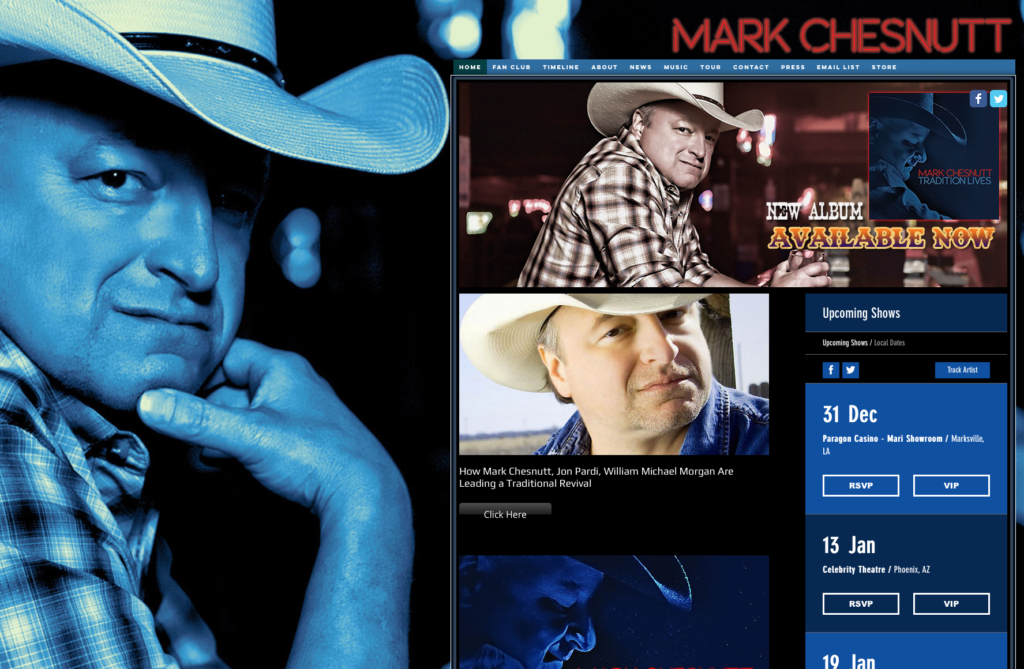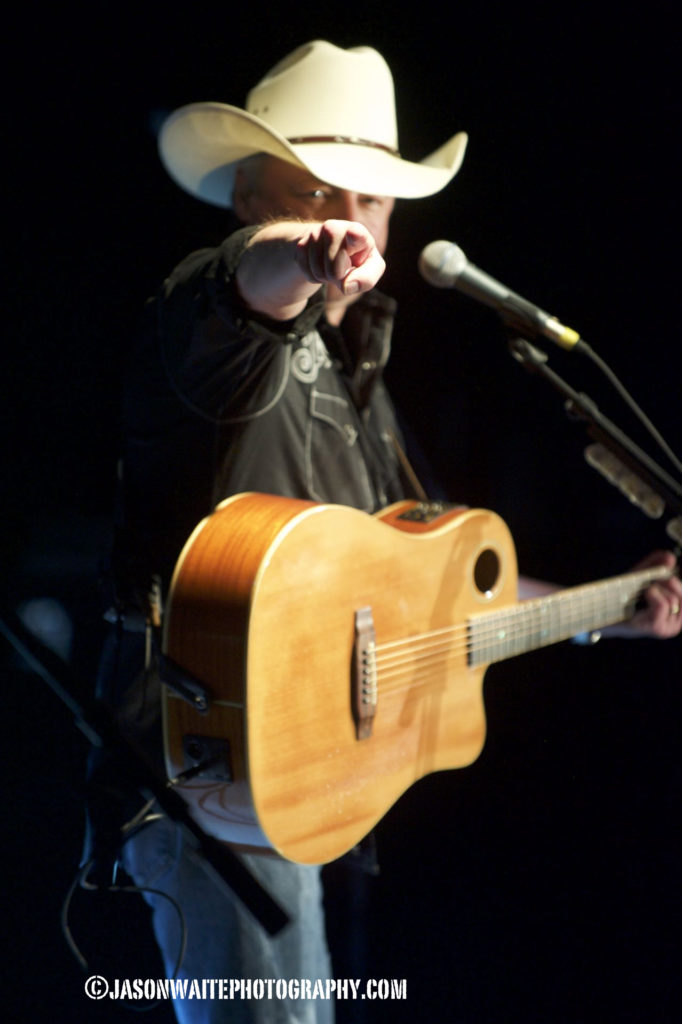 Funny Moment
Austin TX turned out to be a great spot to photograph comedian Anjelah Johnson and her alter ego, Bon Qui Qui.  She toured with her husband's band, Group 1 Crew.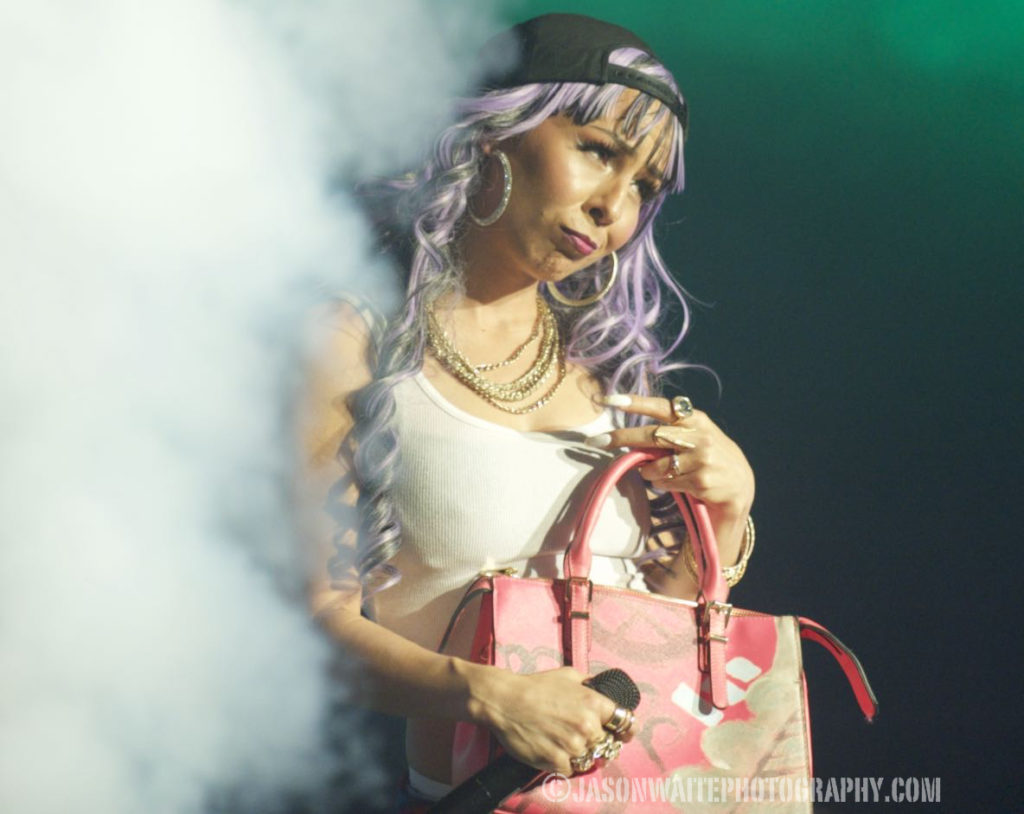 Opening Day Moment
The Texas Rangers 2016 season opener brought together special guests, including wrestler Big Show and former President George W. Bush.
This particular image even made its way to a news publication in the UK.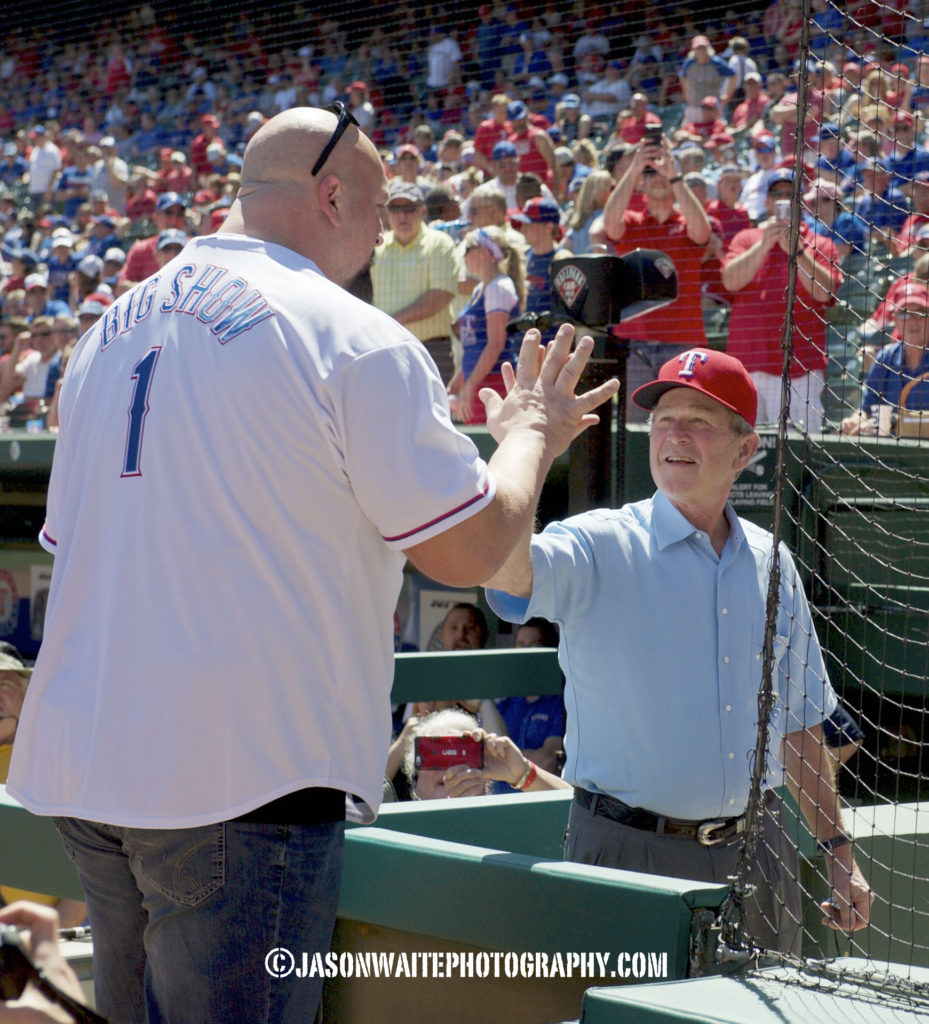 Touching Moment
Sometimes my job allows me the privilege of watching lives change in front of my eyes.
Emma's adoption day and a moment with her new grandma.
Small World Moment
Keenan Williams is an entrepreneur and well-respected motivational speaker.  I connected with him through a business associate and we met to create headshots and promotional images for his new website.
It wasn't until our conversation after the session that we discovered we went to the same high school and graduated a year apart.
Keenan is a truly unique man with a miraculous and inspiring story. He's just one of the many clients that I was blessed to be associated with this year.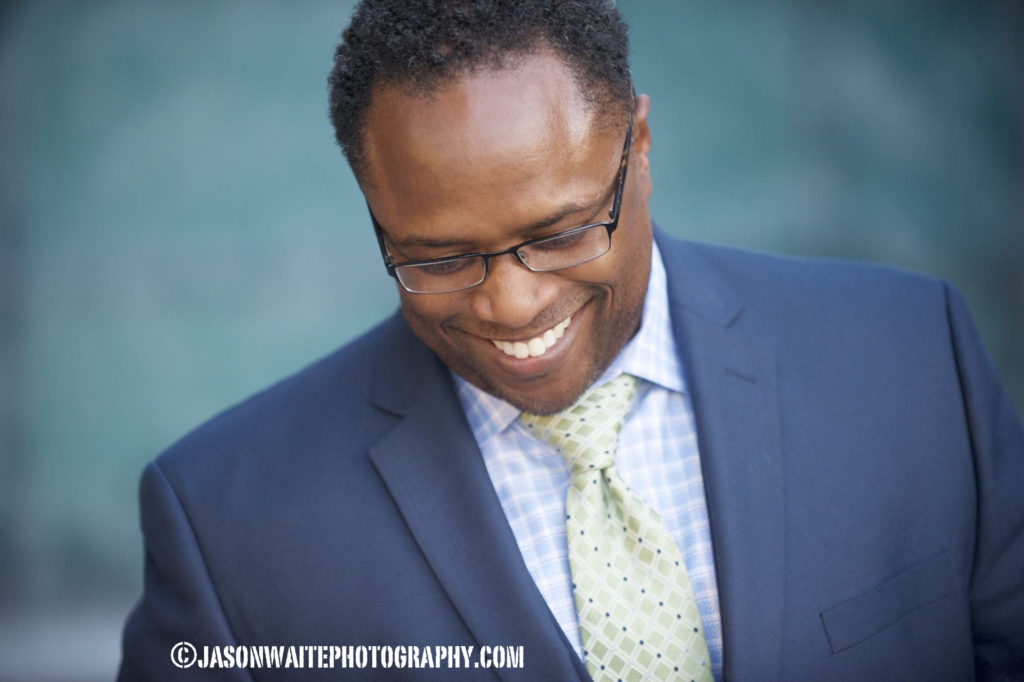 Fan Moments
I shoot a lot shows every year and a big part of the experience is the excitement and energy created by fans.
It's why I  always work hard to stay out of their way and capture fun moments.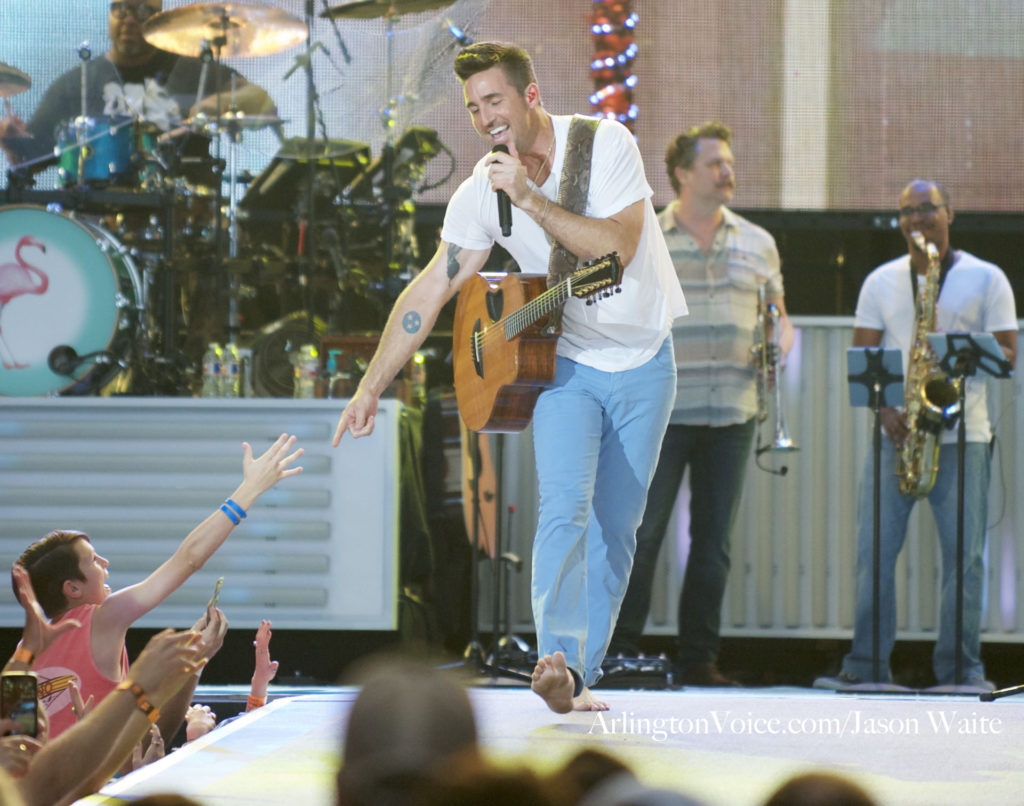 Proud Moment
Editorial photography takes me into some truly special moments.
I covered the opening of a new fire facility and dedication ceremony honoring one of their fallen firefighters.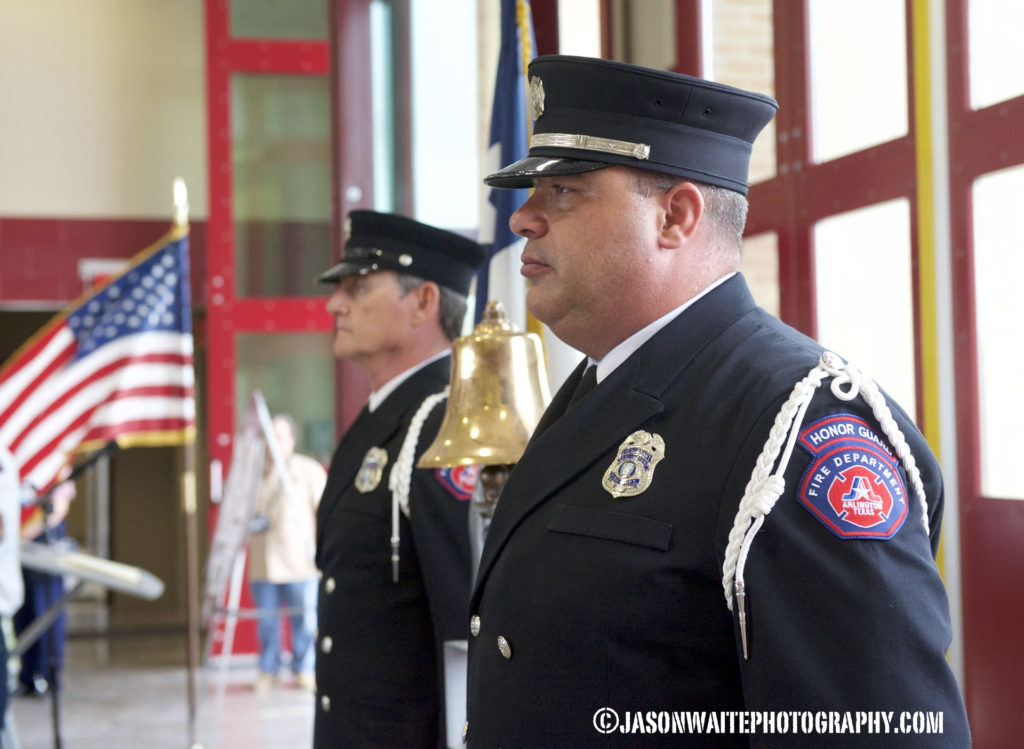 Smile Moment
Dr. Gray's dental staff was one of many professional medical teams I got to spend time with this year.
I think they spelled every word possible with those letters.
In the end, SMILE seemed most appropriate.  SLIME just didn't send the right message, but it made me laugh!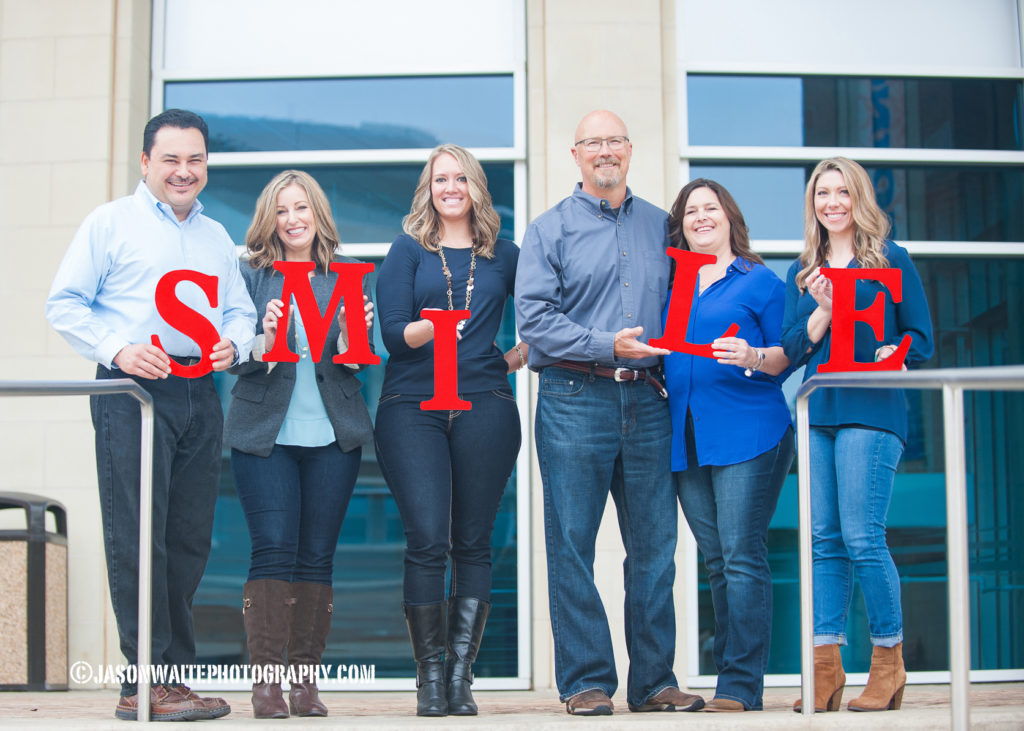 Harvest Moment
Harvest America tour shattered all kinds of attendance records.  It also packed more folks into AT&T Stadium than a Cowboys playoff game (we'll see)!
Switchfoot, Lecrae, Chris Tomlin and Mercy Me showed up to lay down a backdrop of inspiring music for Greg Laurie to deliver his message of hope.
The result was an evening to remember in Arlington TX that was streamed for the world to see.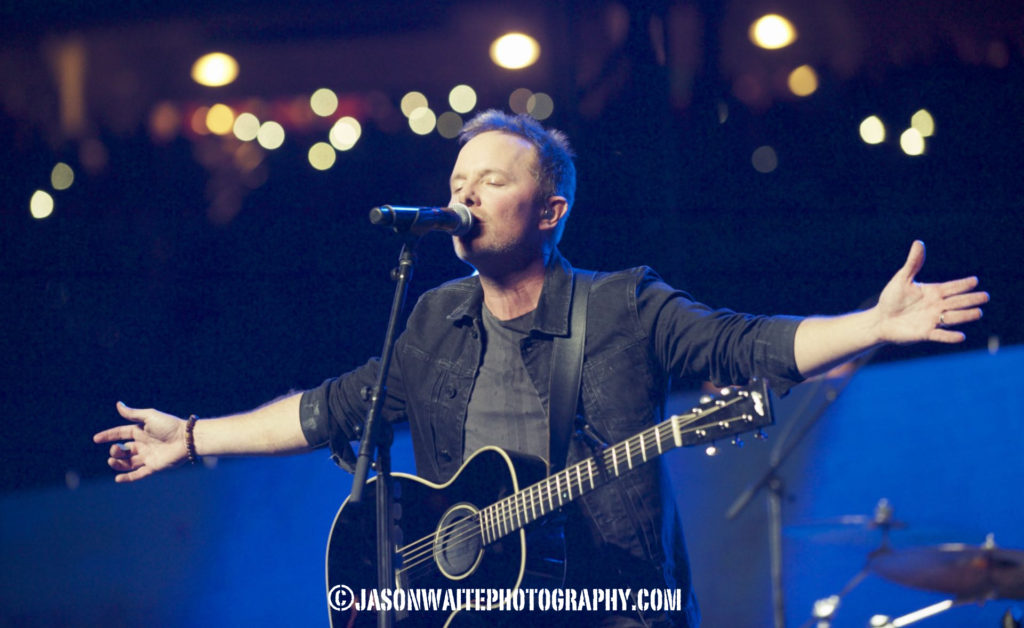 Dream City Moment
Press conferences by their very nature are always full of surprises.
The City of Arlington/Texas Rangers press conference did not disappoint.  Plans were revealed for a new new Ballpark and surrounding entertainment district.
We're not the Dream City for nothing!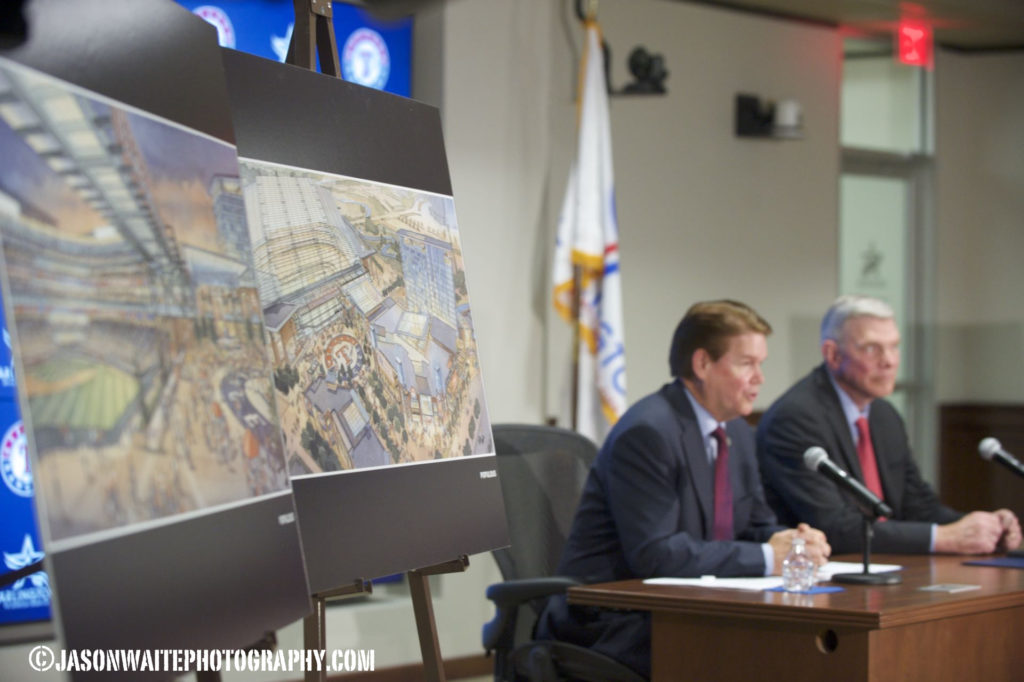 Creed Moment
In August I was offered a job to photograph Scott Stapp, solo artist and frontman for the iconic rock bank Creed.
I met up with his tour in Oklahoma and experienced a show that didn't disappoint.
Due to time constraints I had to pass up the opportunity for a pre-show photo session but watching Scott work was a bucket list item.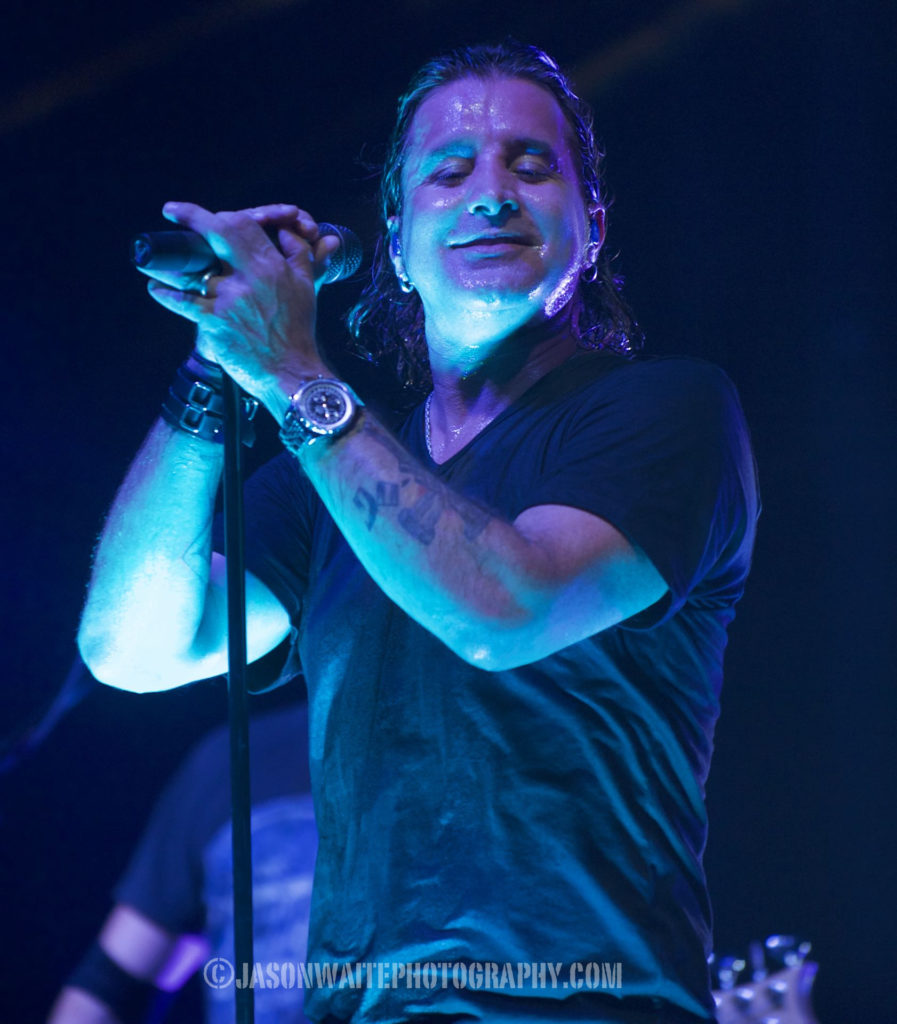 Portrait Moment
I still love to set up portraits and it's a bonus anytime I can tie in sports or music.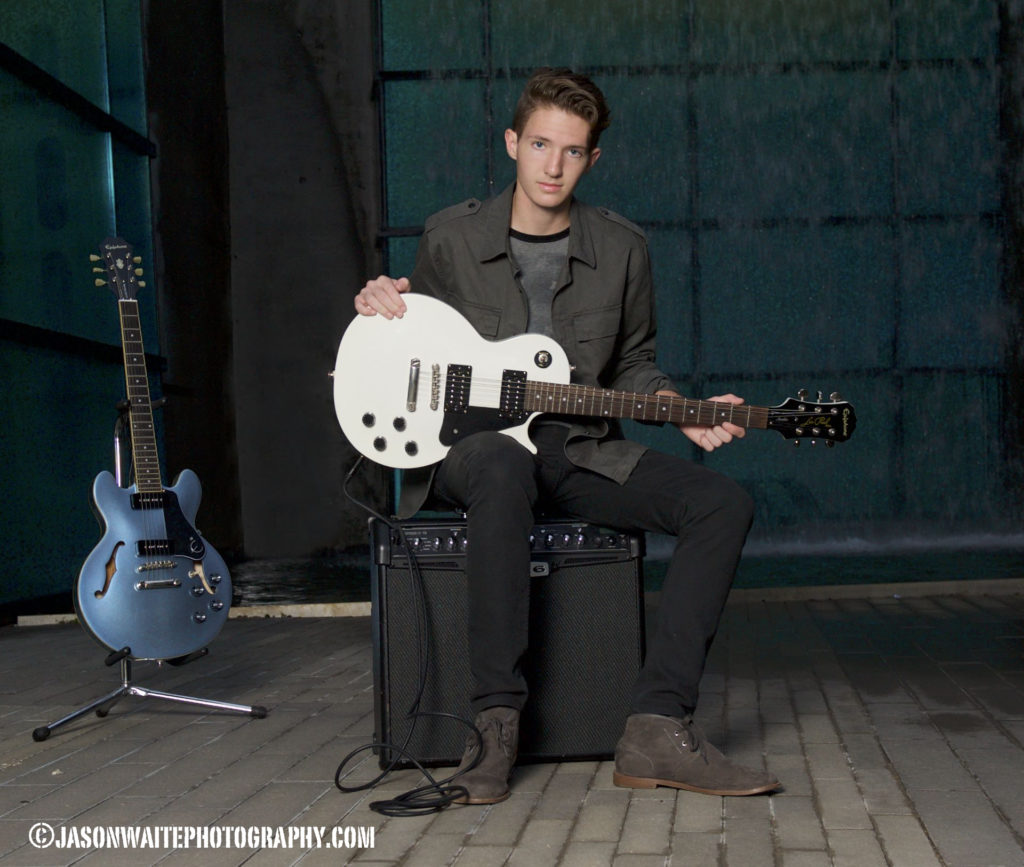 Missed Moment
I captured some favorite baseball moments in this game for the ArlingtonVoice.com, including a great play by Roughned Odor.
However, given the series of events that would eventually unfold in this particular game, my pictures fell to the ground like a fly ball lost in the sun.
Odor vs Bautista famously came to fisticuffs during my trip to the media room.
I did pass the only photographer who truly captured the infamous punch just as he was leaving the field to upload his iconic image.
I missed it, but I got to see the raw image from the back of his camera before the sports world did!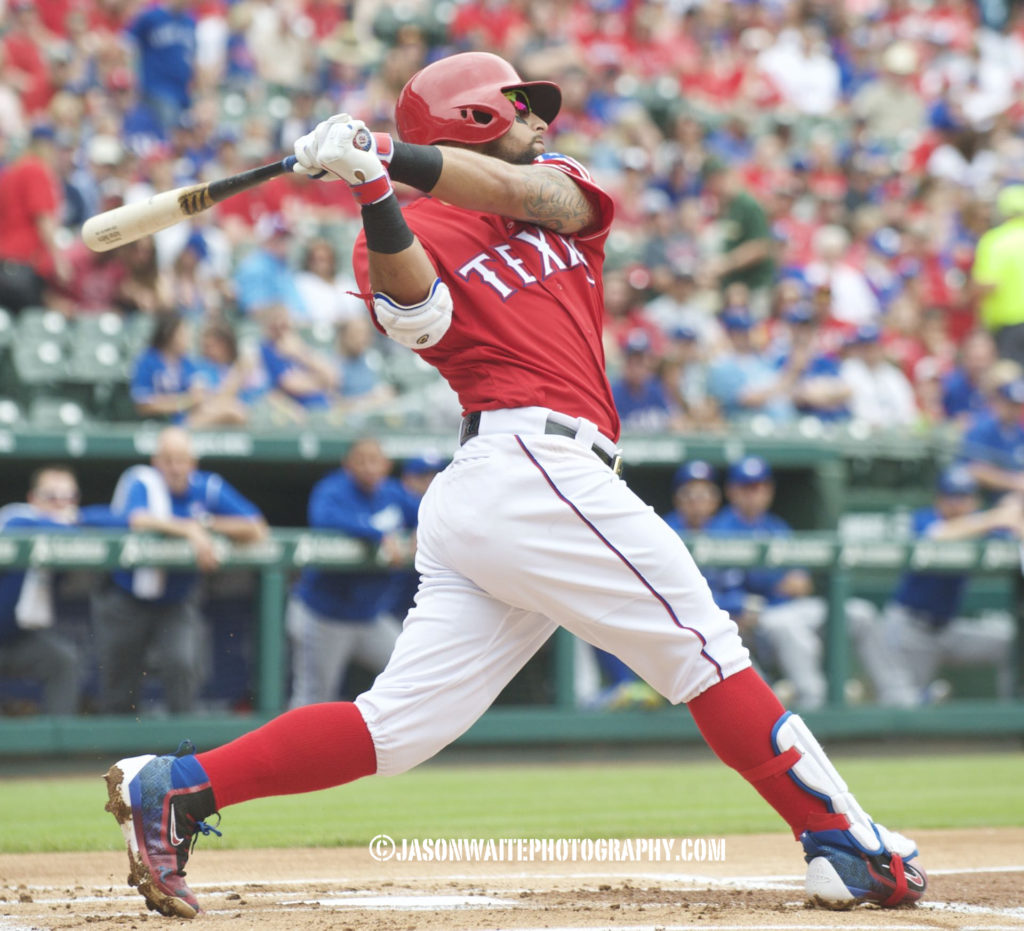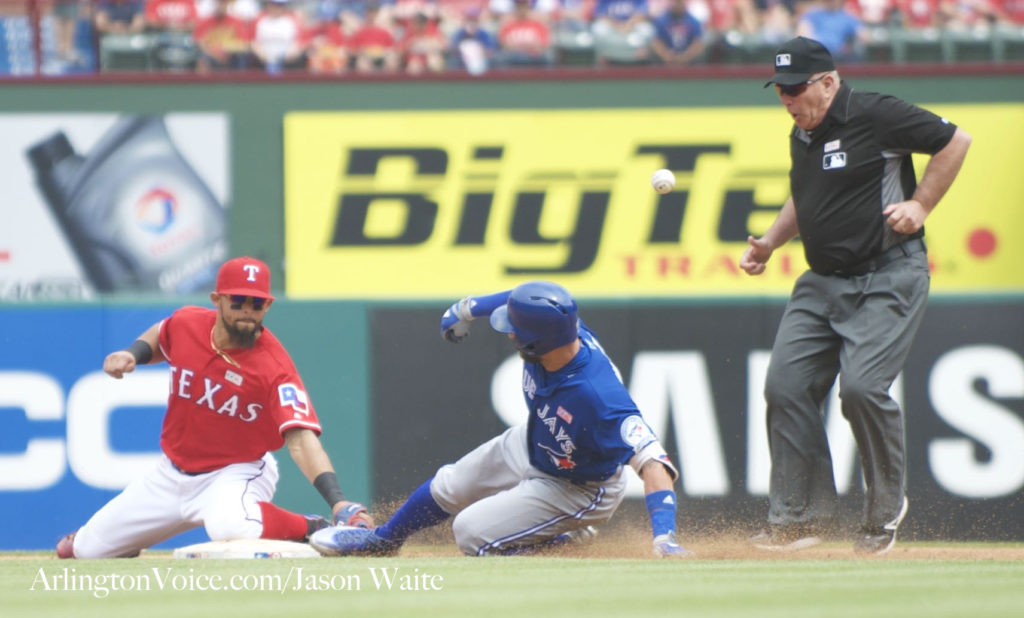 TobyMac Moment
Toby was my first credentialed concert back in 2012 and his shows are still full of the same energy and excitement years later.
He's good at his craft and I've enjoyed following his ever transitioning career over the years.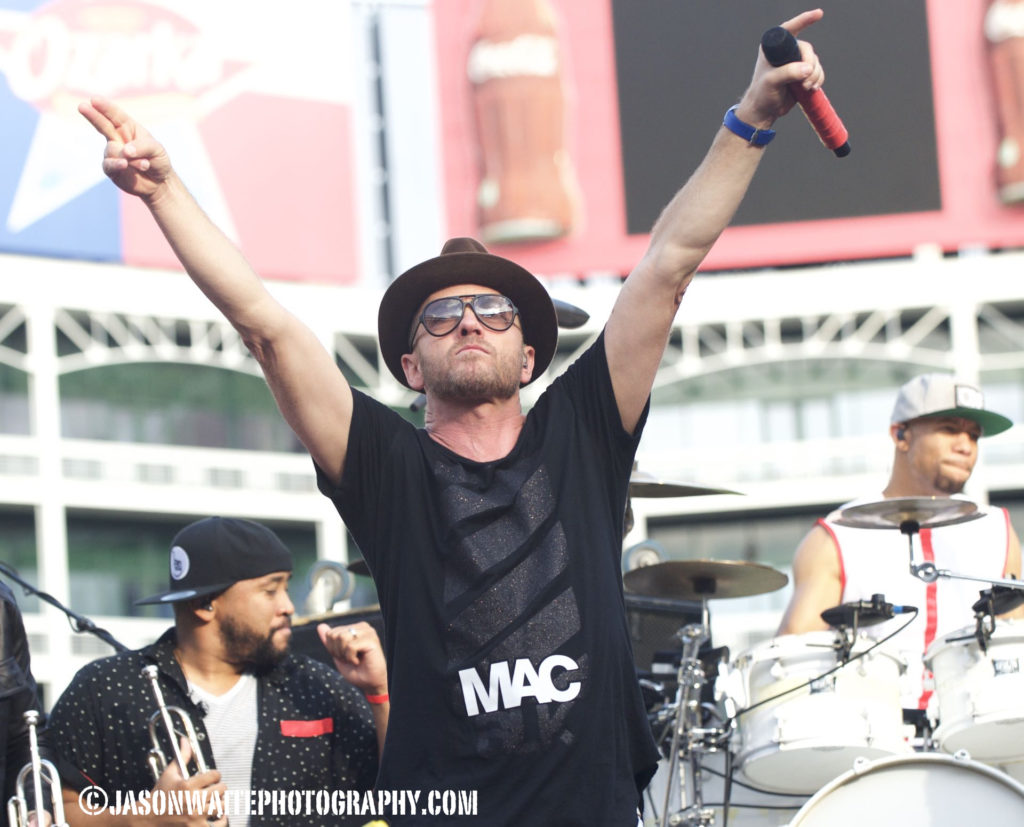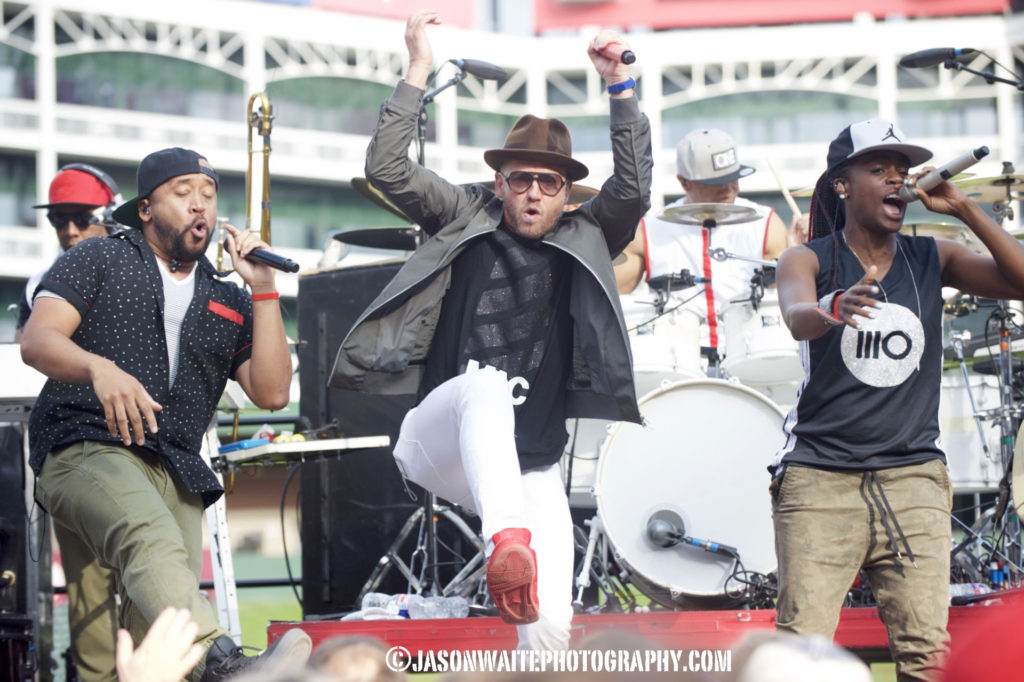 Twin Moment
Somehow I managed to photograph three sets of twins in 2016.  That's some kind of record for me!
Bar and Or are 10 year-old actors and have pretty spectacular personalities.
I had fun with these dudes even after a long day.  This moment and the previous two (scroll up) were all in the same day.
A heavy photo day.  Baseball game, brawl, concert and twin headshots.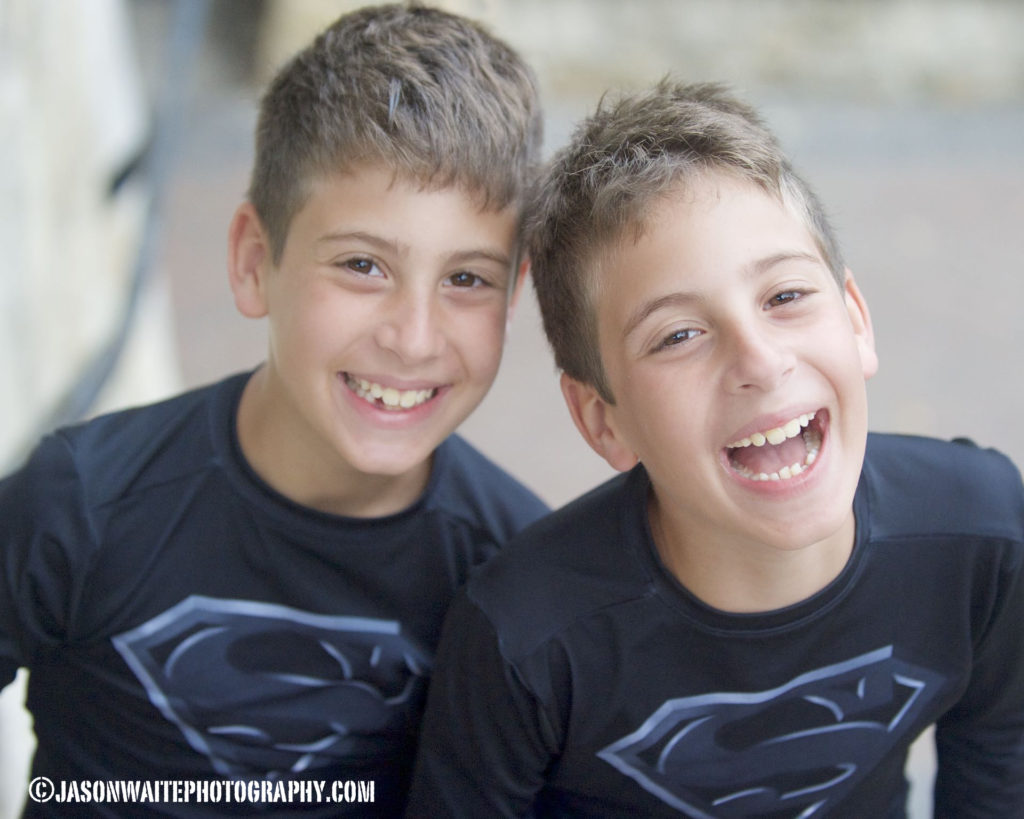 Magazine Moment
Photographing the Rock and Worship Roadshow in Dallas TX is like one stop shopping for a concert photographer.
Fans get 8 artists for $10 and an evening full of something for everyone.
This year the Newsboys headlined the tour. Several of my images from the show were published in CCM magazine for a Newsboys feature story.
CCM is a magazine I subscribed to back in the day, so it was exciting to flip through and see my work on its pages.  Albeit digital pages.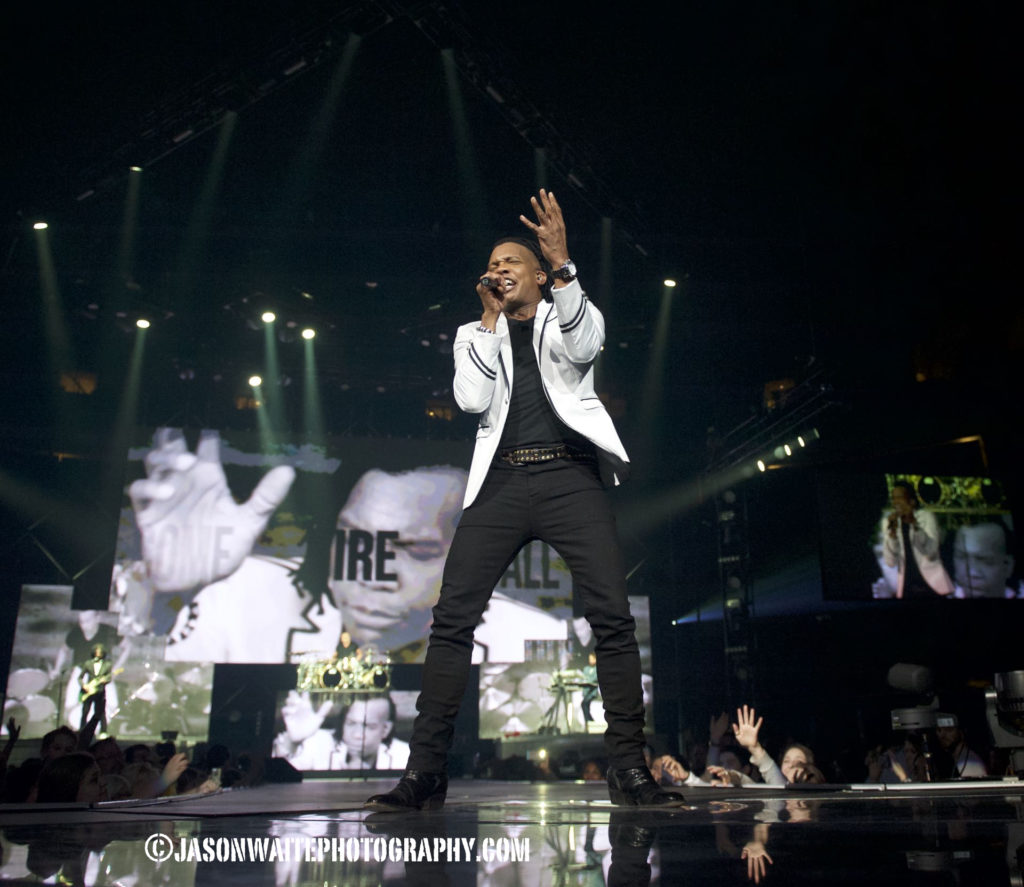 Hunter's Moment
Hunter's Field was miraculously built in 2016 and dedicated to the kids of Mission Arlington.
Hunter's family led the mission to honor their son and provide a beautiful facility to support Christian ministry through baseball.
Check out director Tillie Burgin firing out the opening pitch!
The Fort Worth Star Telegram featured my images in their coverage of the opening ceremony.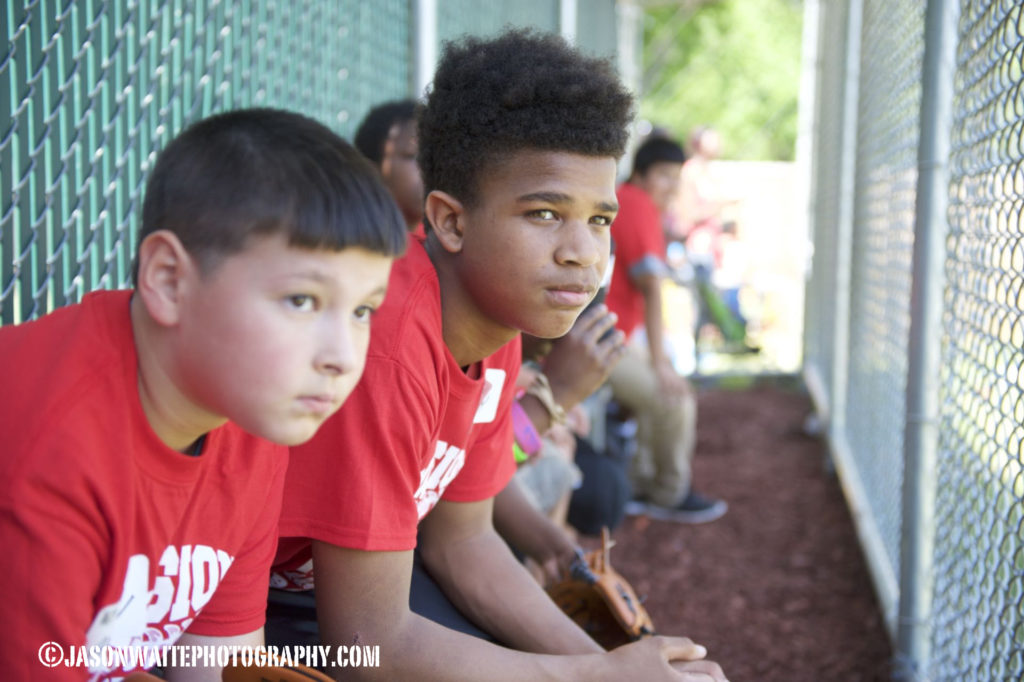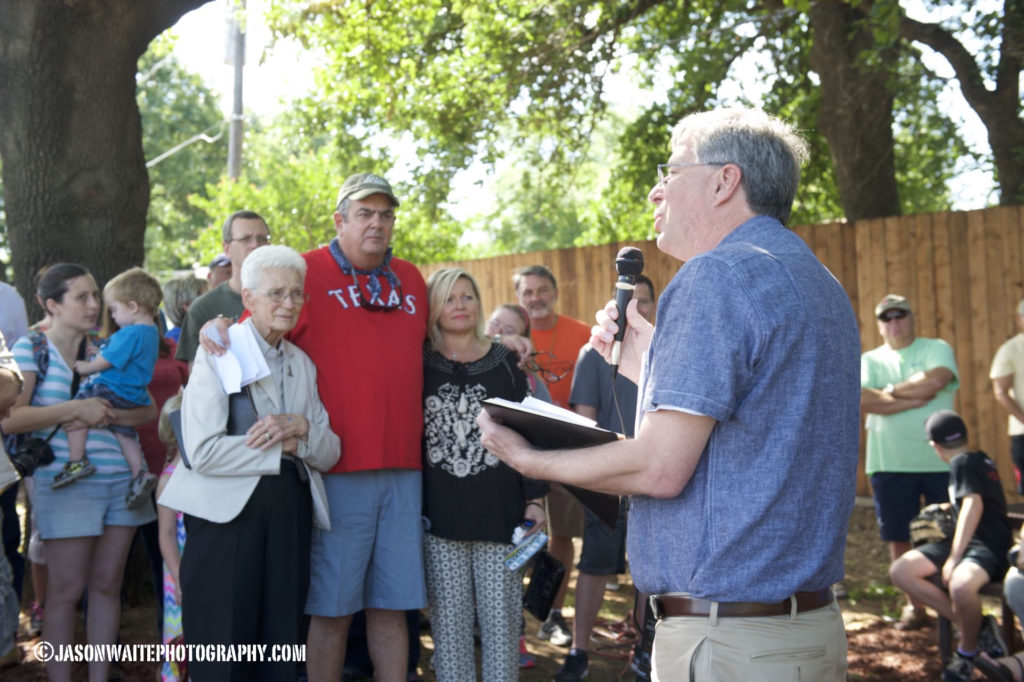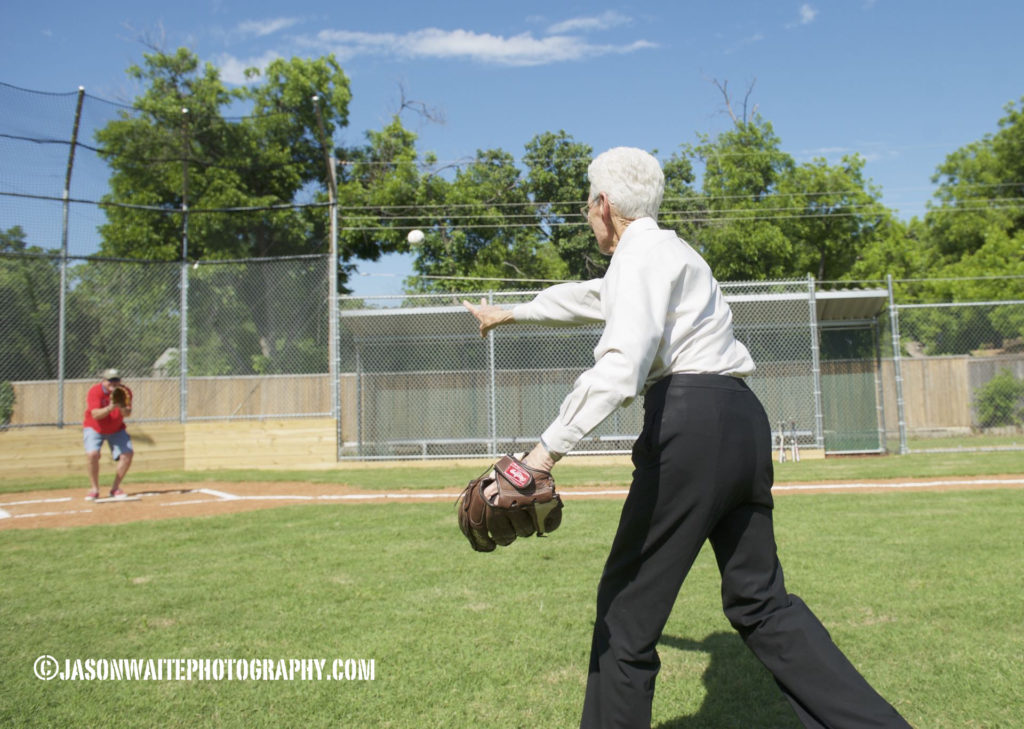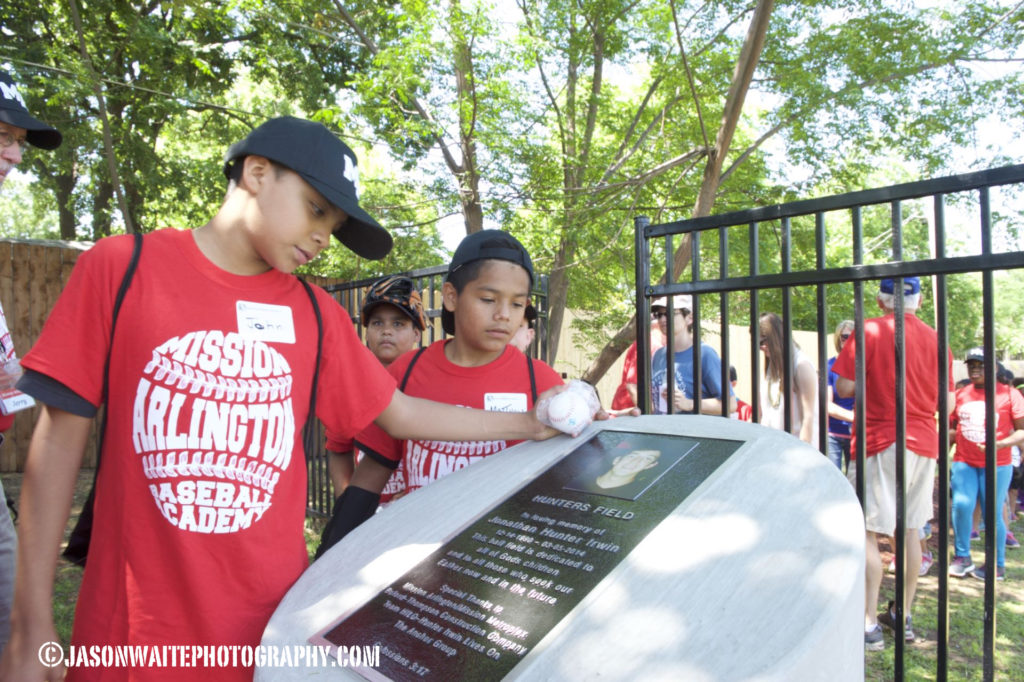 80s Moment
Jayden Frost released a new album this year and I helped create his cover image and promo shots.
Interestingly, Jayden was lead vocalist on tour for the 80s band When In Rome.  
Remember? They produced the mega hit song The Promise which was revived by Napoleon Dynamite.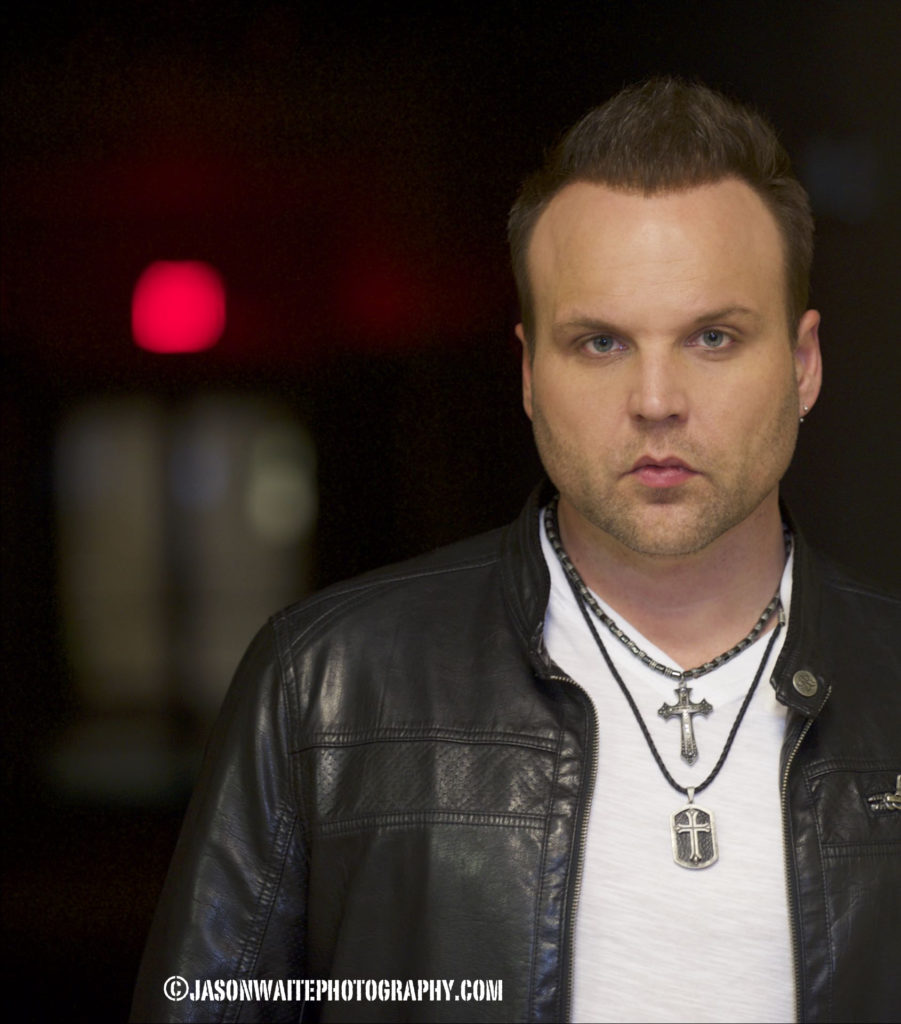 Football Moment
I photographed this young man for a story with ArlingtonVoice.com
Most of his pictures were smiling.  I just happened to like the game face shots.
He's a smiler, a talented student athlete and an all around exceptional young man.
We take our Friday Night Lights serious in Texas!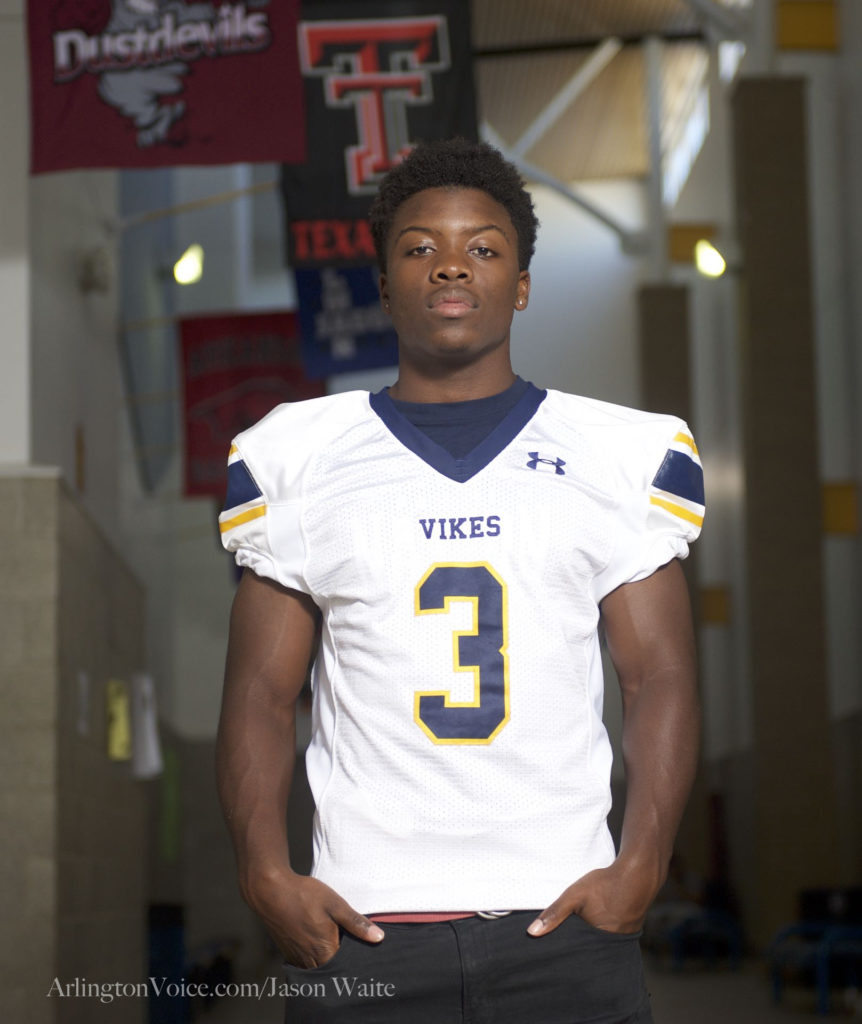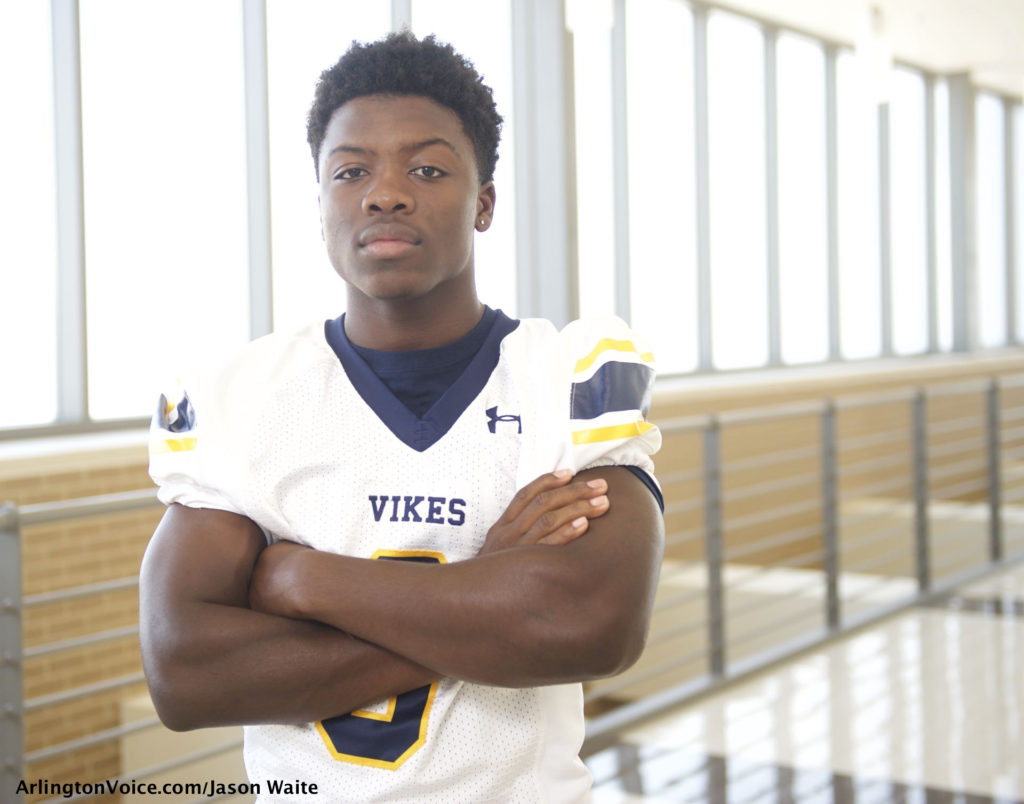 Special Moment
The Tara Sawyer Foundation is one of my favorite organizations to work with each year.
This year the weather turned their annual softball game for special athletes into an indoor whiffle ball game.
These athletes and their fans make an exciting afternoon.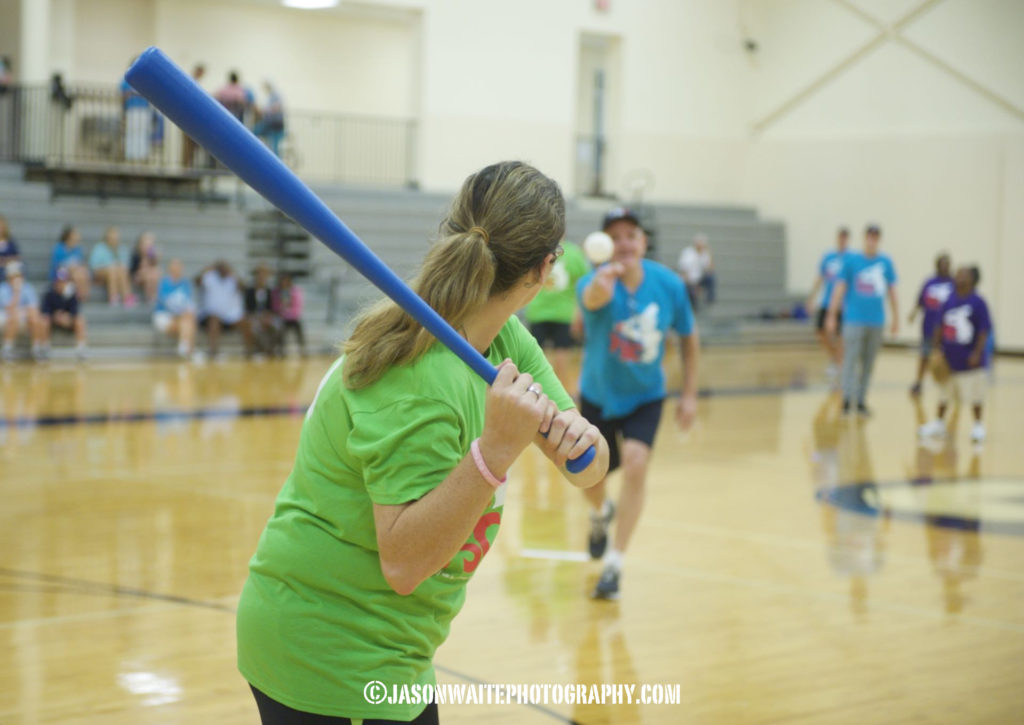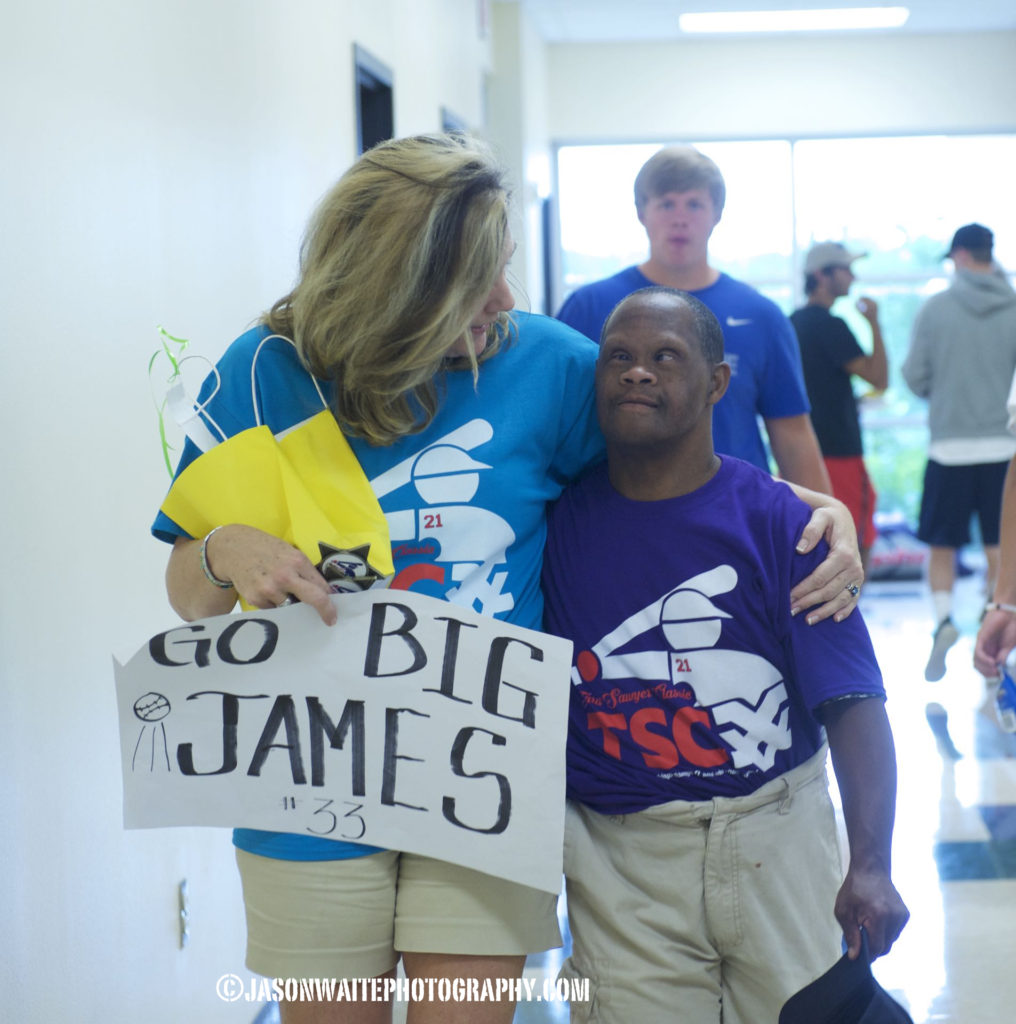 Freedom Moment
I photographed a couple of pet adoption campaigns this year with DFWMag.com.
I'm not sure we could've had any better cooperation from the models if we had paid in catnip.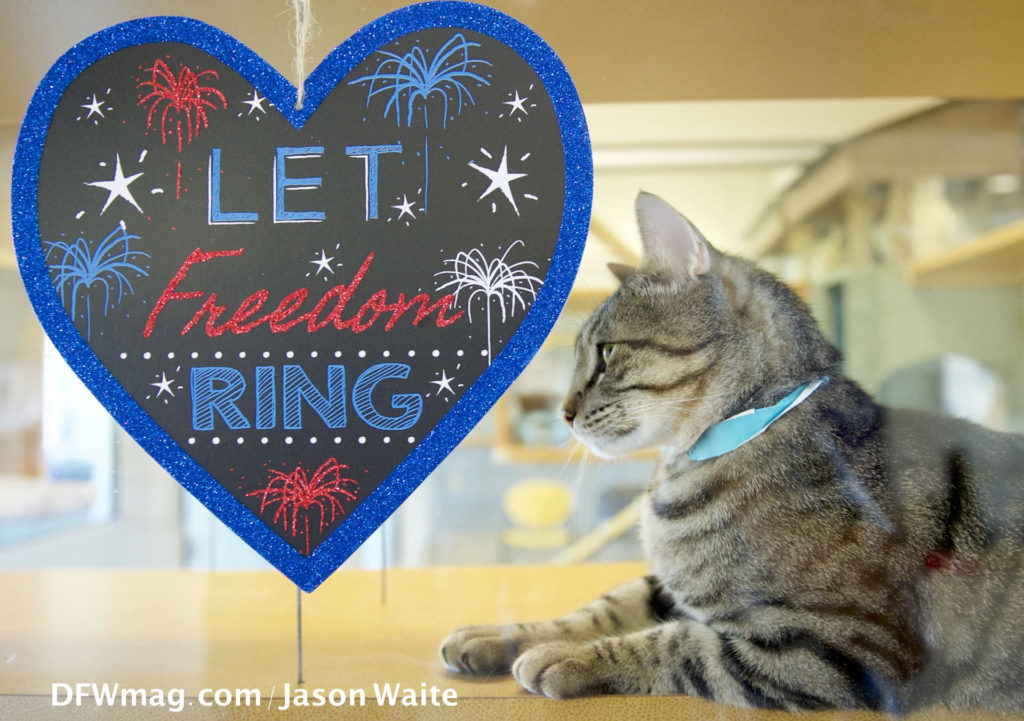 Forbes Moment
I loved this photoshoot with a high school senior who earned his pilot license.
It reminded me of a Forbes magazine cover.  He could be the young founder of an insanely successful startup.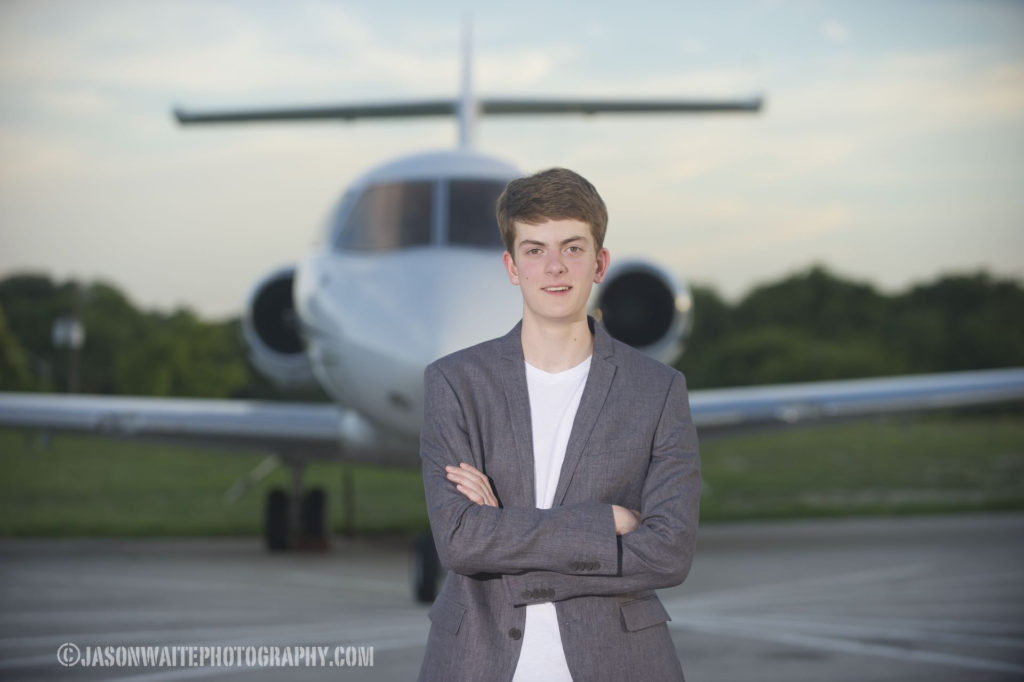 Prayerful Moment
Grand Prairie Police Chief Dye leads a prayer time for fallen Dallas officers.
A community coming together in response to the tragedy that befell officers at a downtown Dallas protest.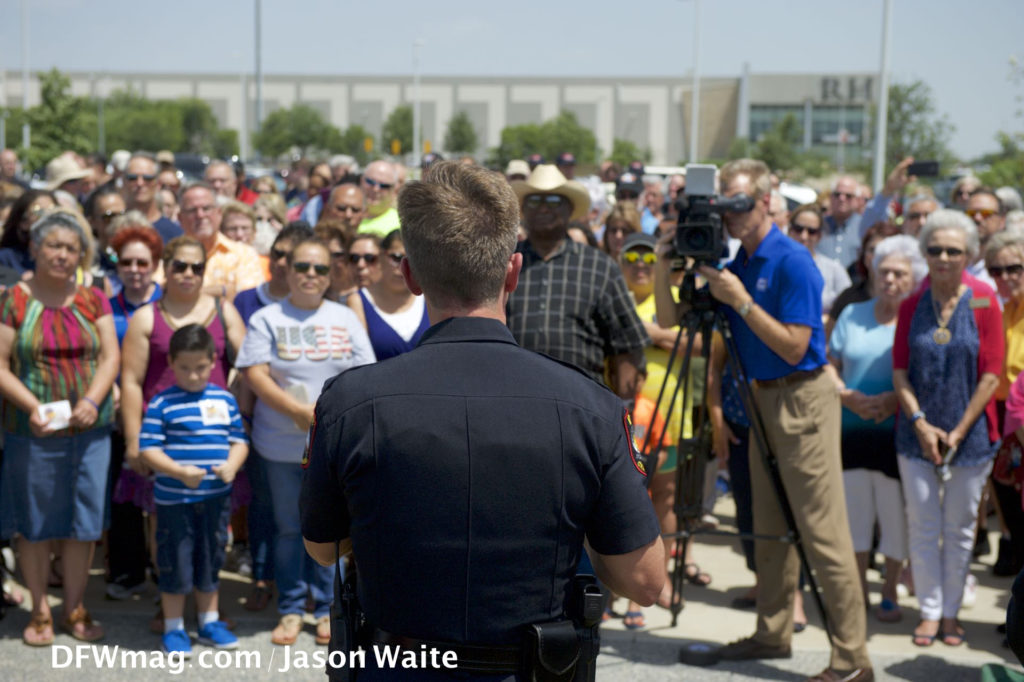 Business Moment
Spending time and working alongside business owners and entrepreneurs is a favorite pastime of mine.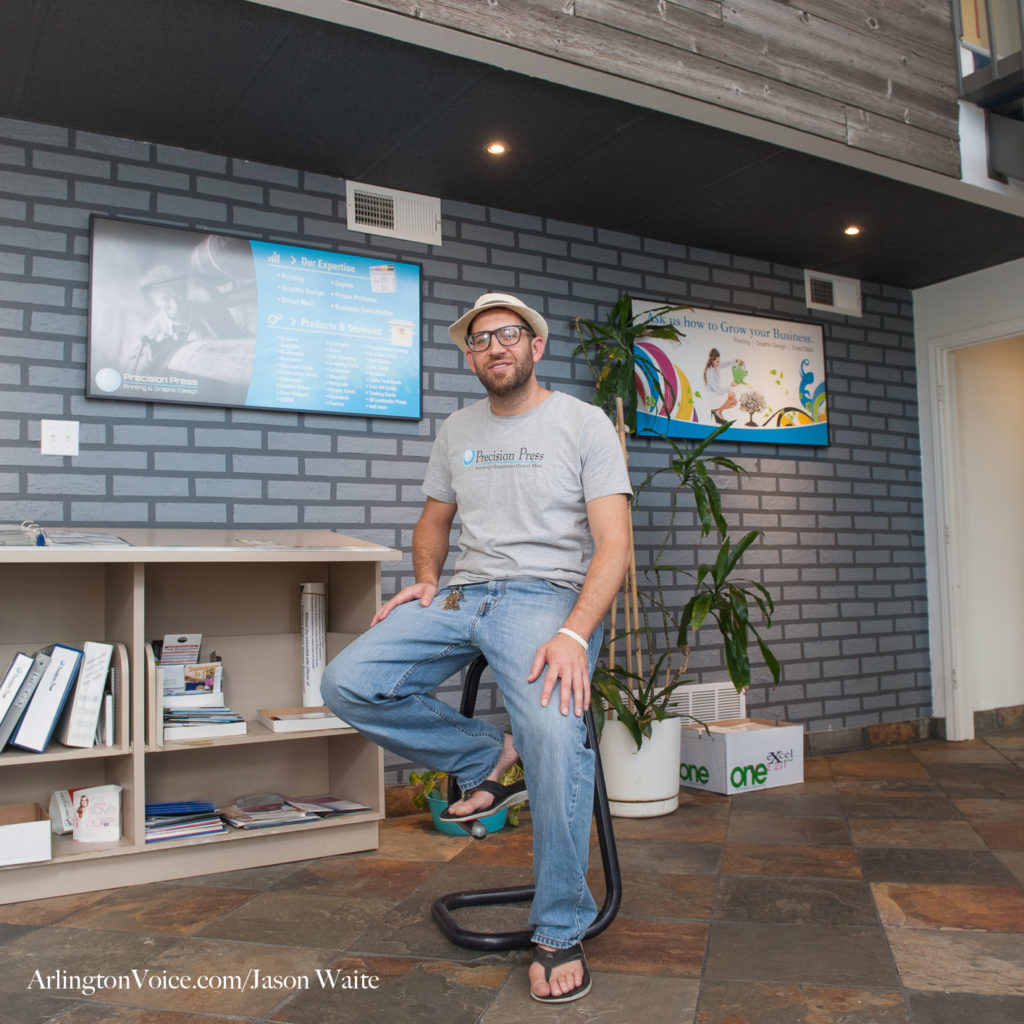 Worship Moment
The Outcry Tour took over American Airlines Center in Dallas TX.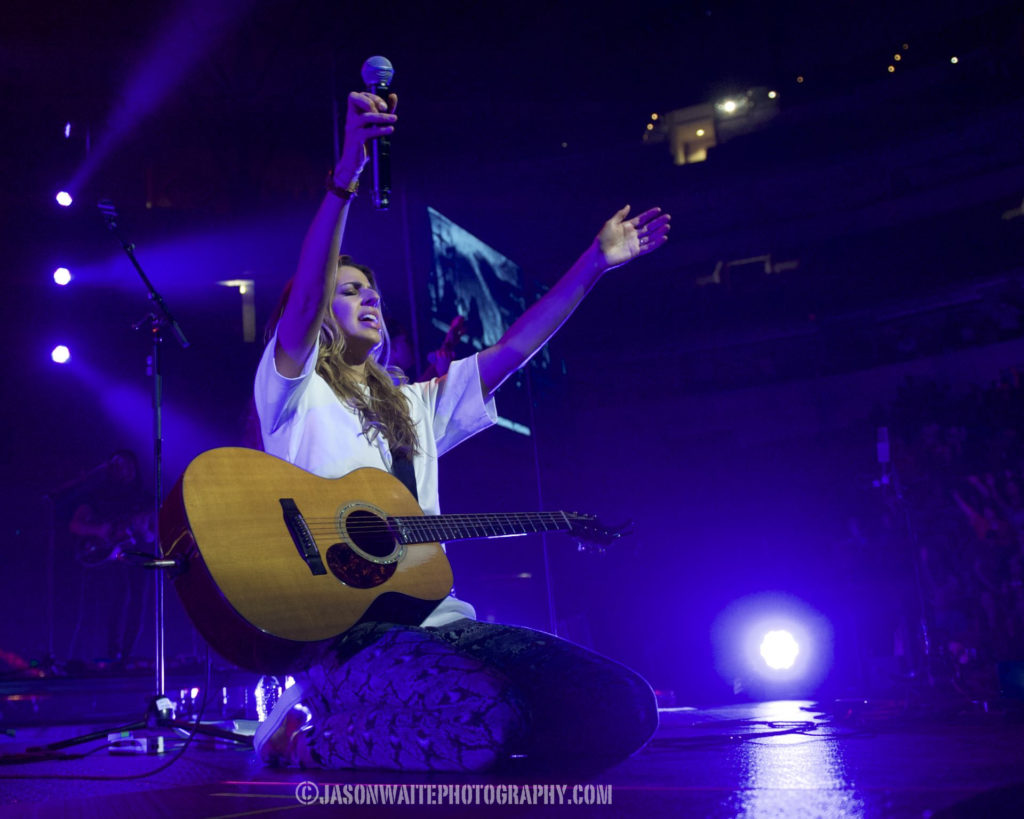 Quiet Moments
Here are a few of my favorite quiet moments…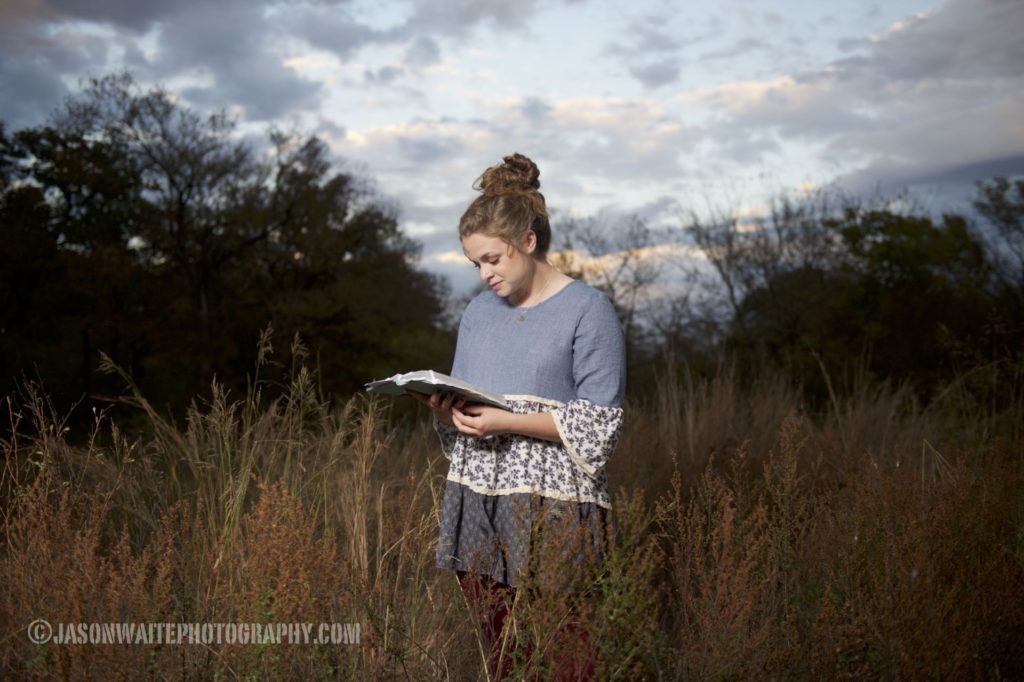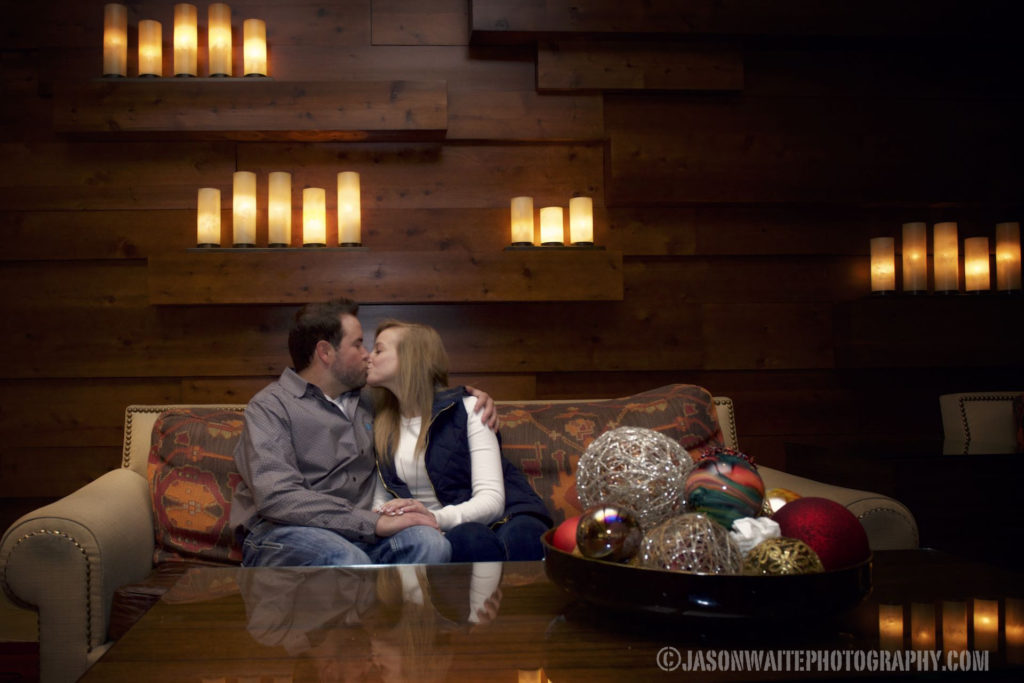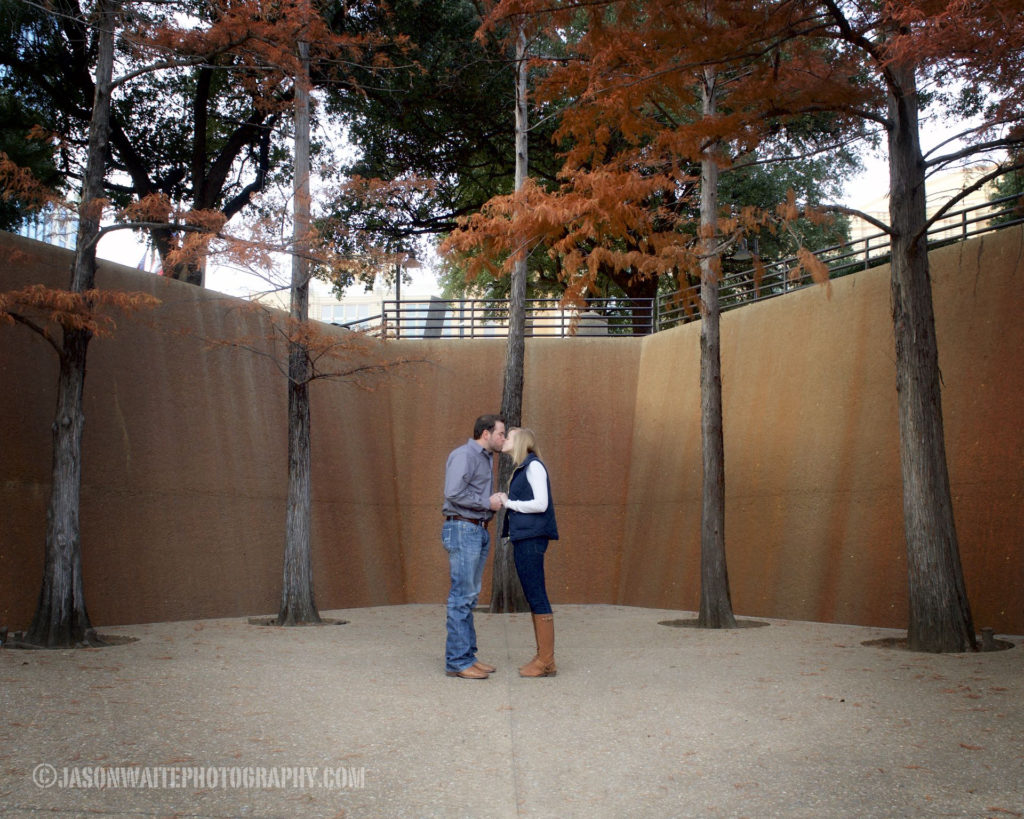 Community Moment
Editorial assignments for two local Dallas area news outlets keep me in the community.  New equipment and facilities for each high school in Arlington ISD was just one of the stories.
I enjoy helping the community know what is going on around them.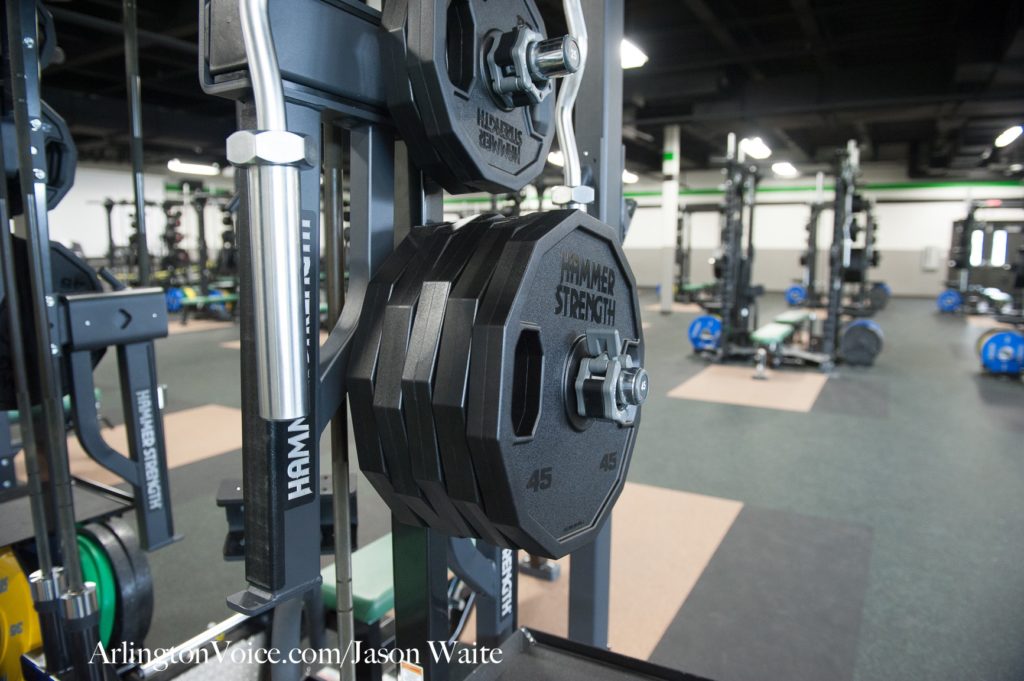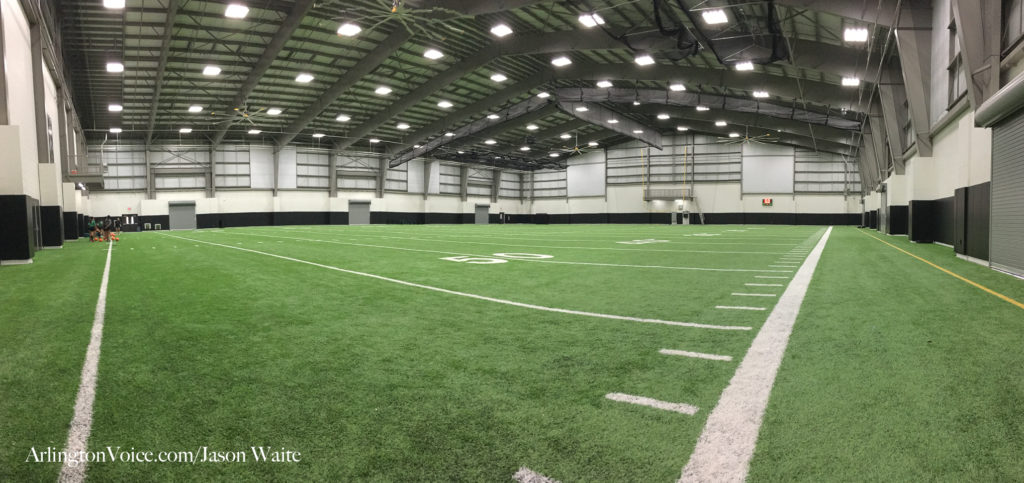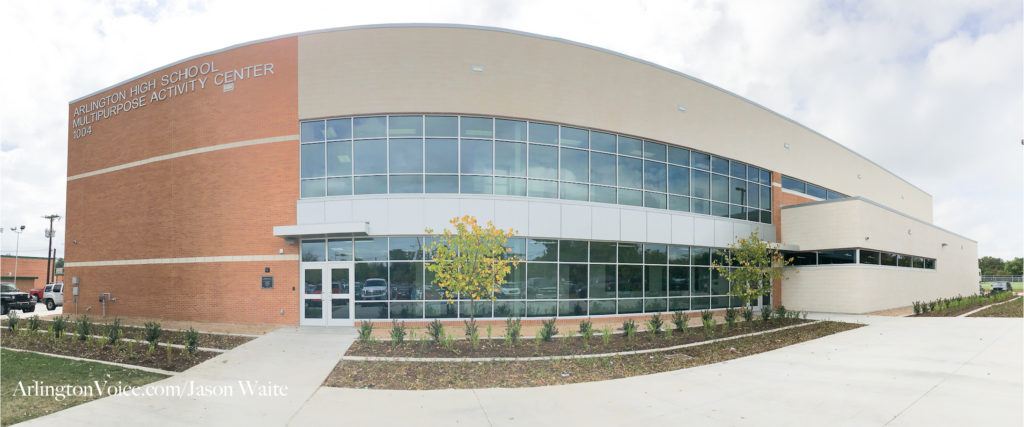 Saint Motel Moment
This LA band visited Dallas and asked me to stop by the House of Blues for a photo session.
It was my first time meeting Saint Motel but I instantly connected with their sound.  We shot a few promo images and then rocked a live show.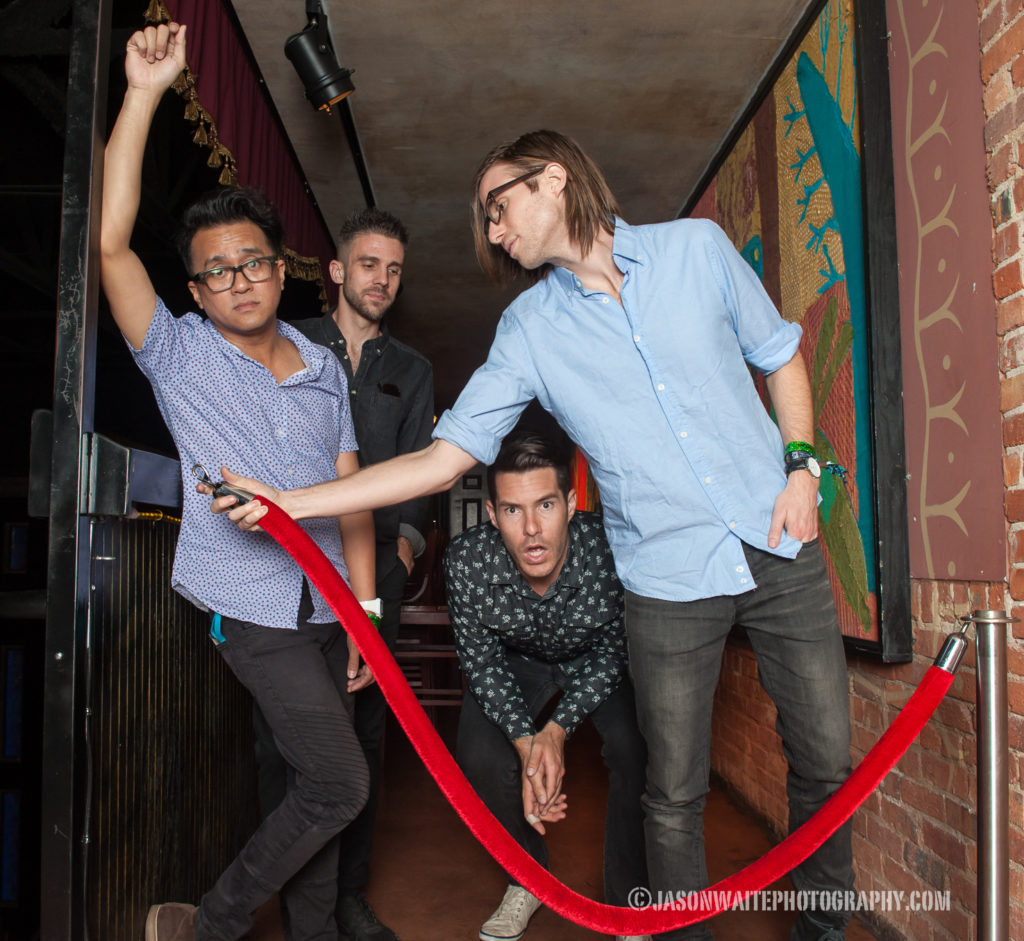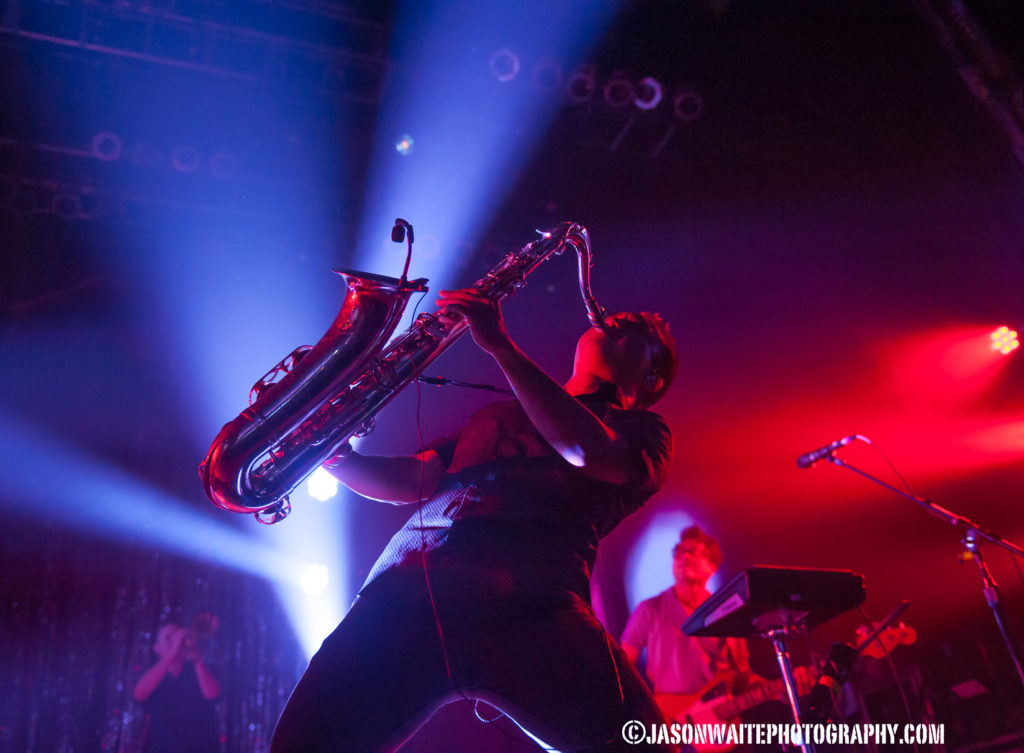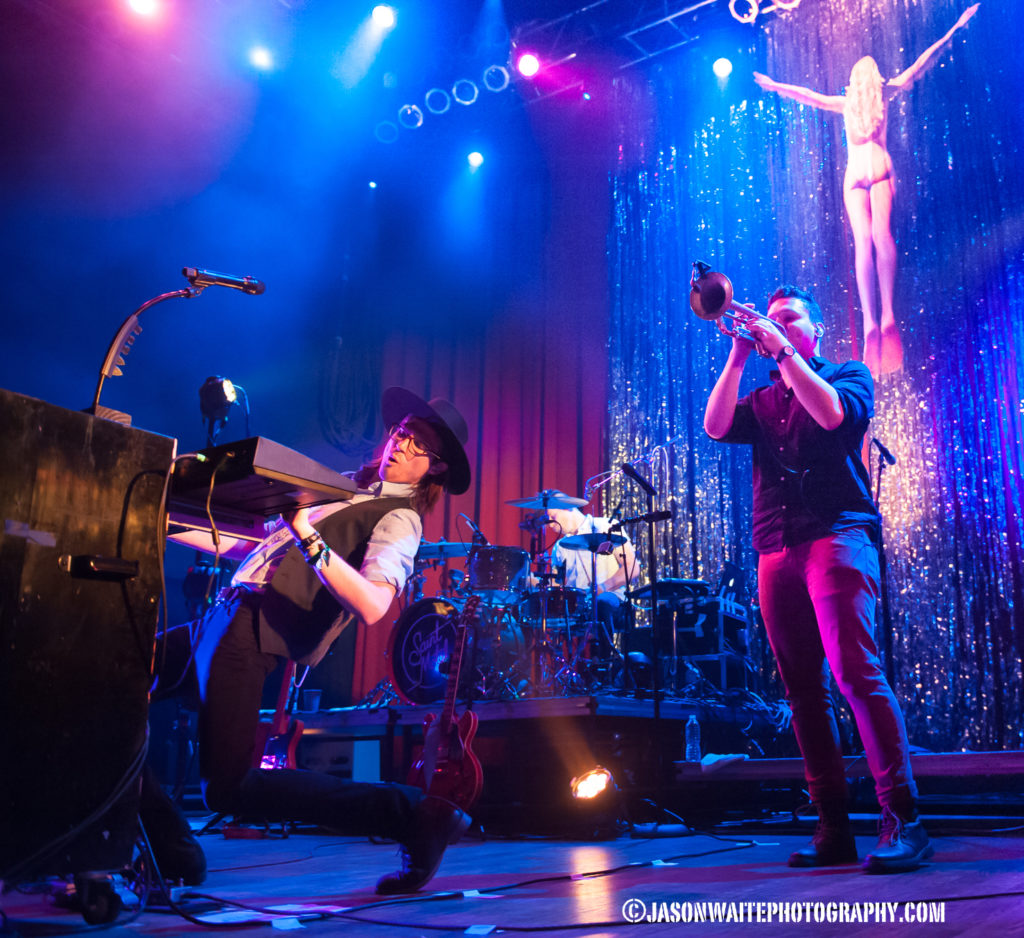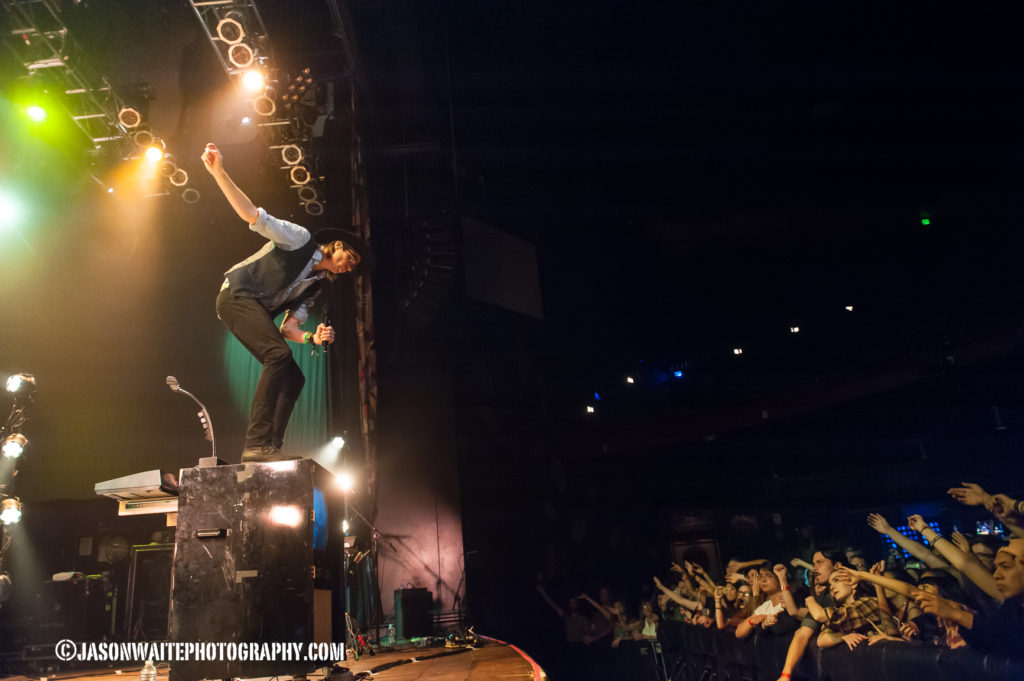 Nascar Moment
I enjoyed working with Rebuilding Together this year and meeting Nascar driver Kevin Harvick #88.
These two forces combined their efforts to provide repairs to the home of one of our military veterans.
Kevin came out to rally the dedicated crew, sign autographs,tour the remodel and meet our veteran and his family.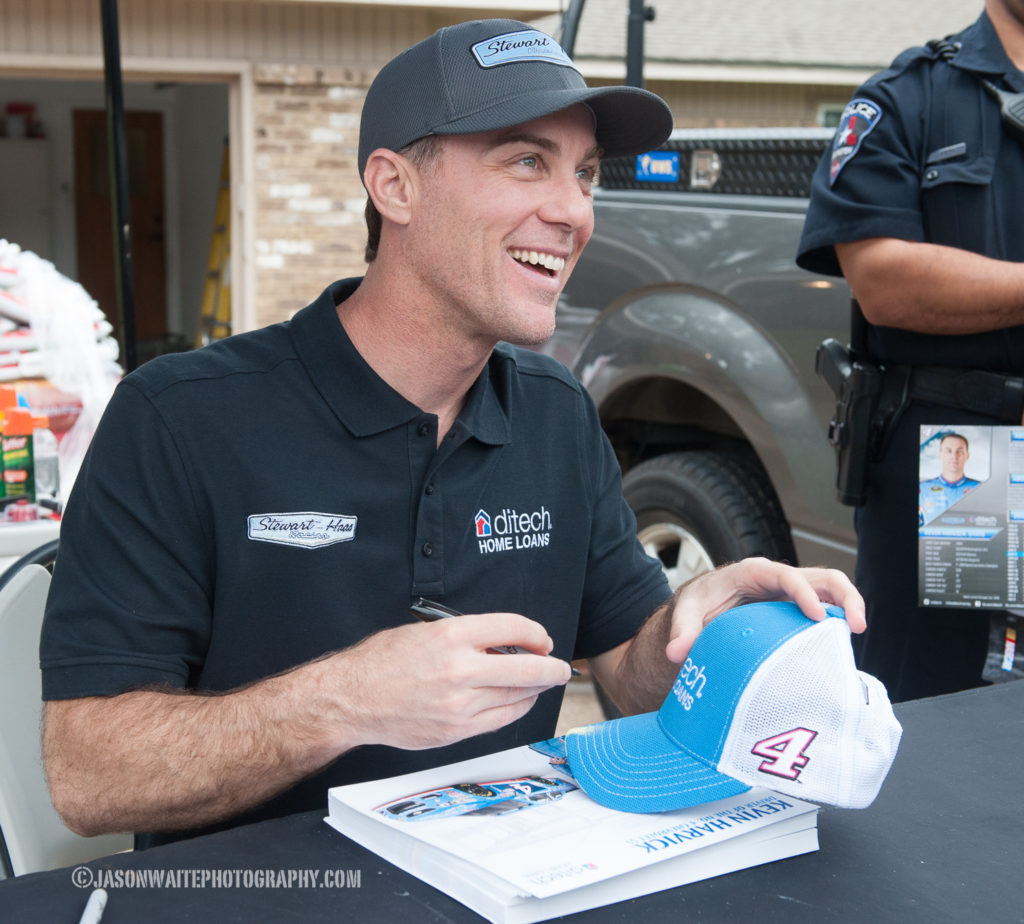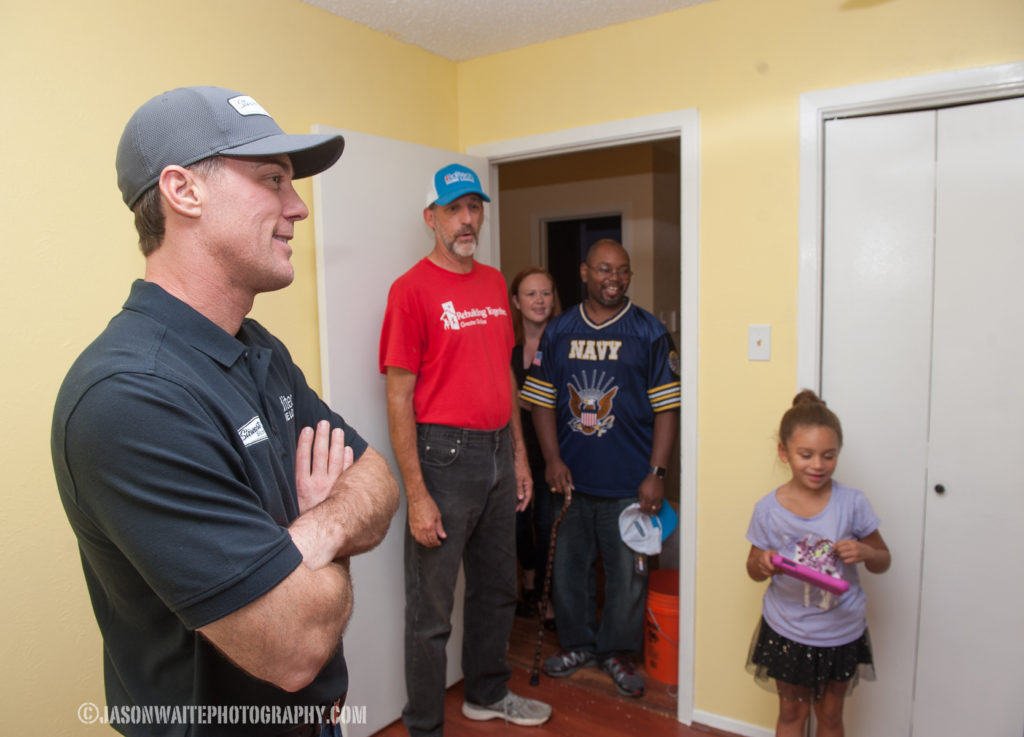 Summer Moment
What can I say about summers at Mission Arlington?
Groups come from all over the country to play games and lead summer bible clubs for the kids at Mission Arlington.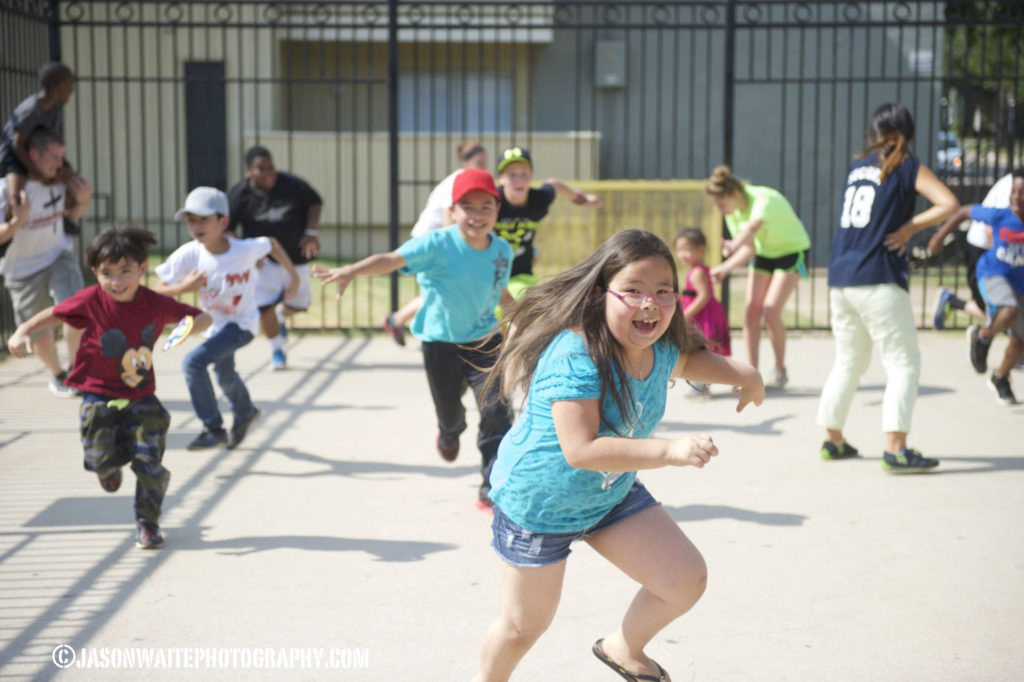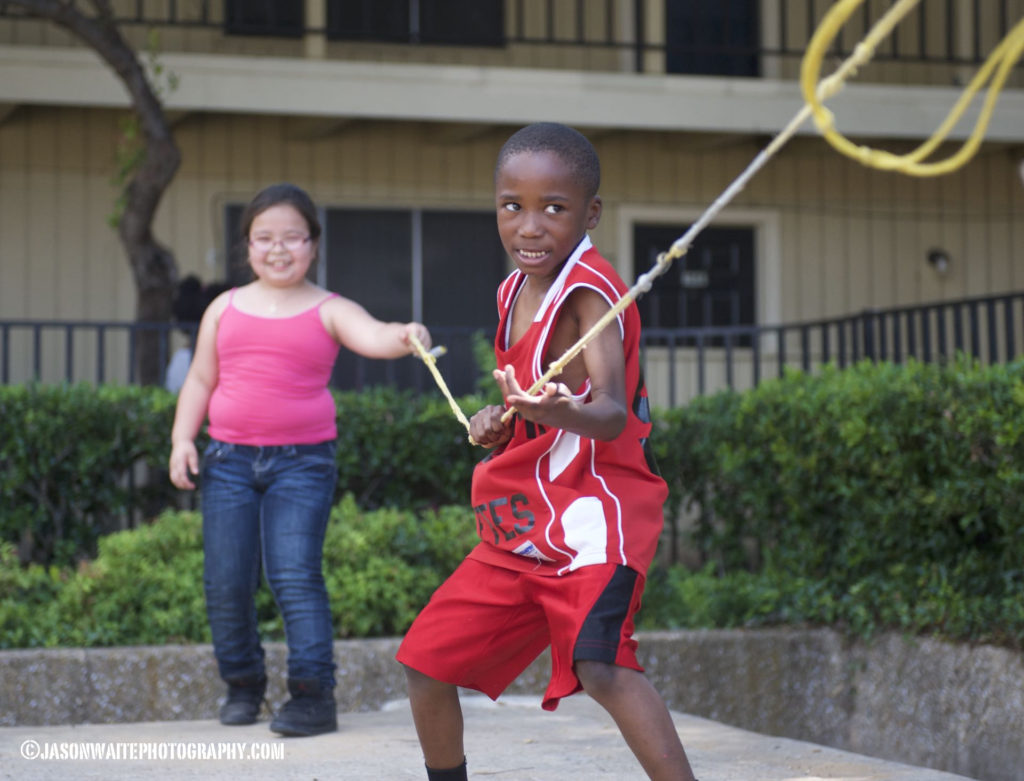 Skillet Moment
I usually have a couple of Skillet moments each year.  My favorite of 2016 was their performance at the State Fair of Texas in Dallas.
Skillet is  one of my favorite bands to photograph because I love their music and purpose.
They played to an enthusiastic Dallas crowd and gave an energetic pre-European tour performance.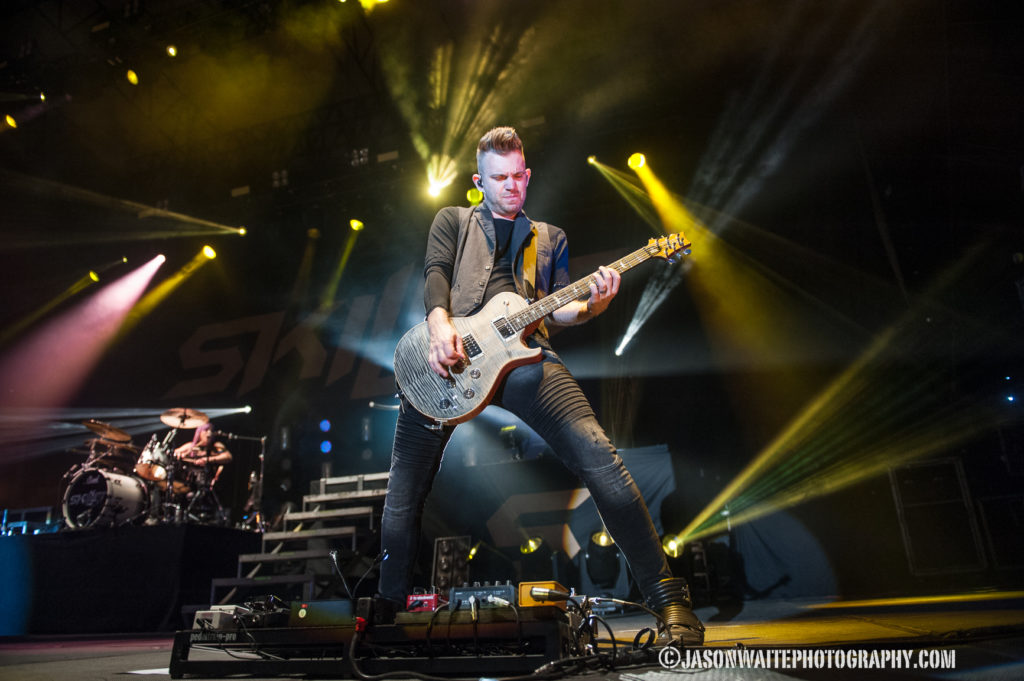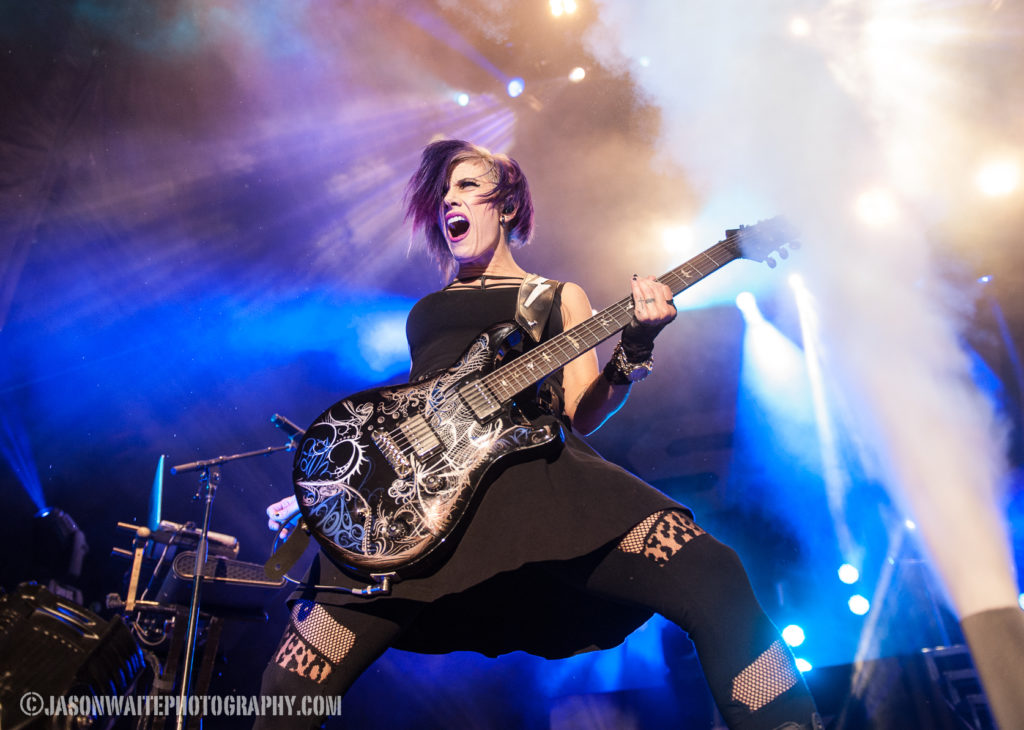 Canine Moment
Another shelter moment with highly regarded councilman Rivera.  Robert is also Commissioner of the Texas Lottery Commission and a true public servant.
We did this story to bring attention to the shelter in Arlington, TX.  Hopefully this pup found a loving home!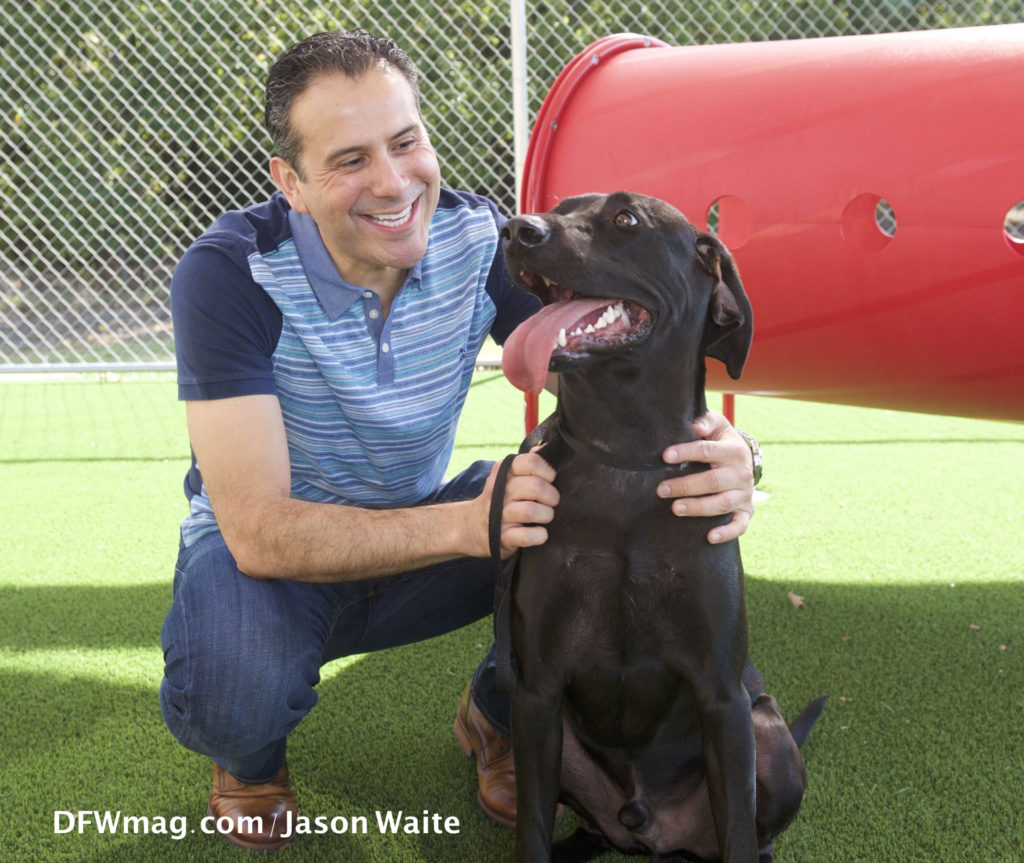 Mission Moment
Mission Arlington is a non-profit ministry organization that serves its community is many different ways.  With no comprehensive public transportation system in a city of 375,000, Mission Arlington helps fill in the gap.
One important service they provide is transporting children to and from school.
Spending time on a Mission Arlington school bus let me experience the value of their service firsthand.
We captured a few images to share and communicate this service with the community.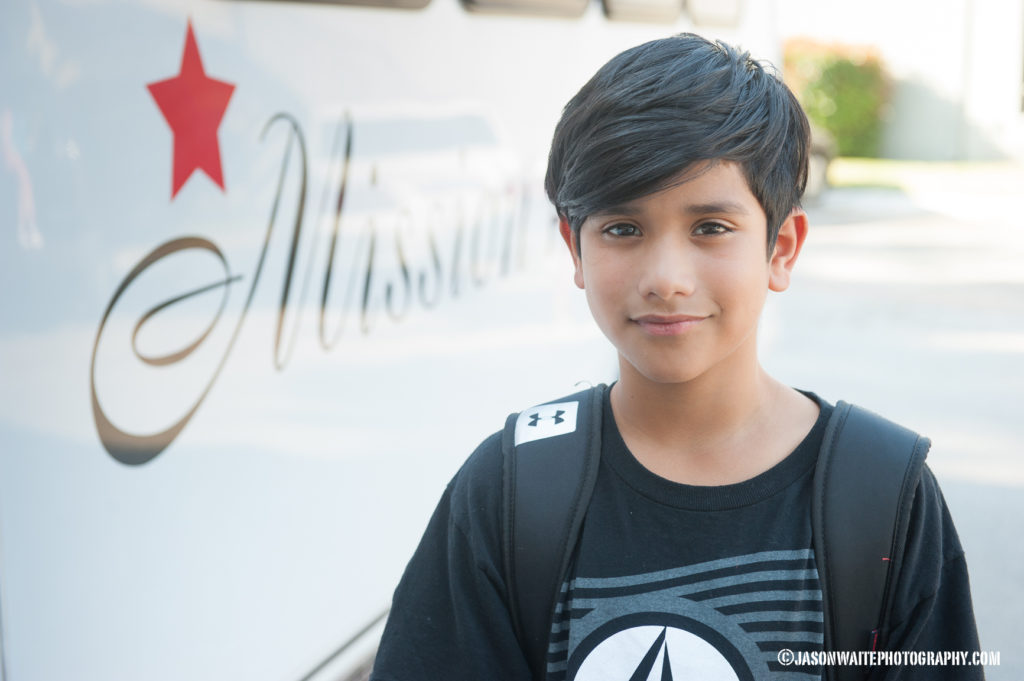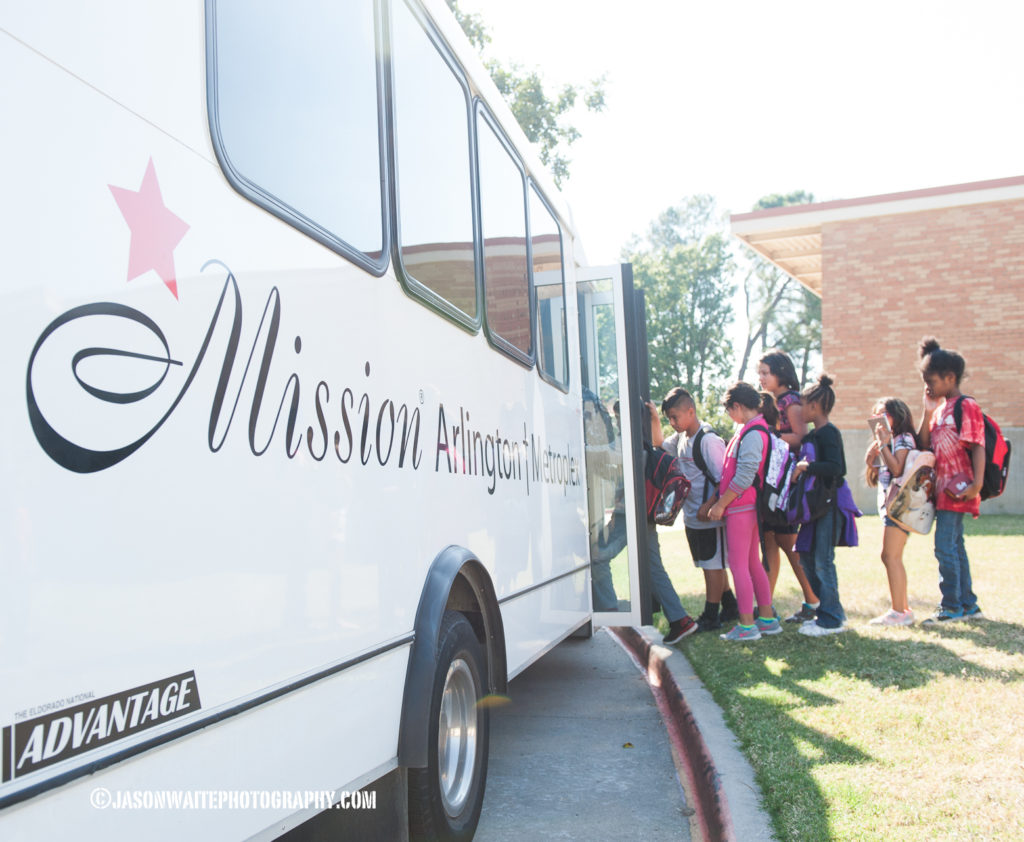 Backstage Moment
One of my favorite jobs of the year was working with OSA International.
OSA International provides audio visual, technical and production services for live events — corporate, sporting, concerts, broadcasting events.  They produced one of the recent presidential debates.
Behind the scenes at the Subaru National Business Conference at Hilton Anatole in Dallas provided an interesting couple of days.
It was a pleasure working alongside the professional teams from OSA and Subaru.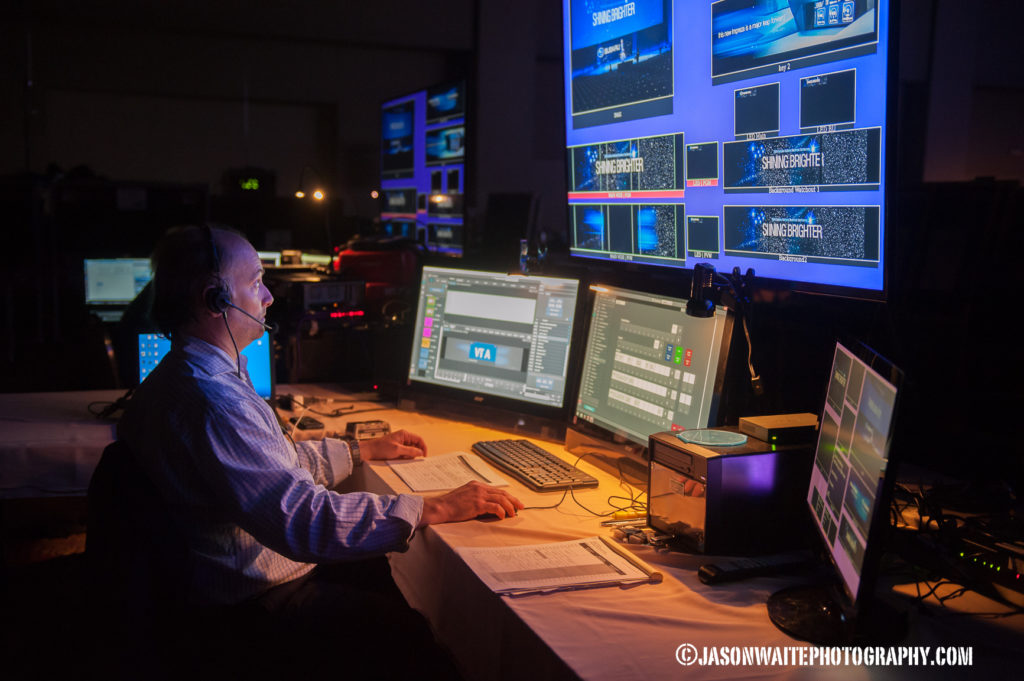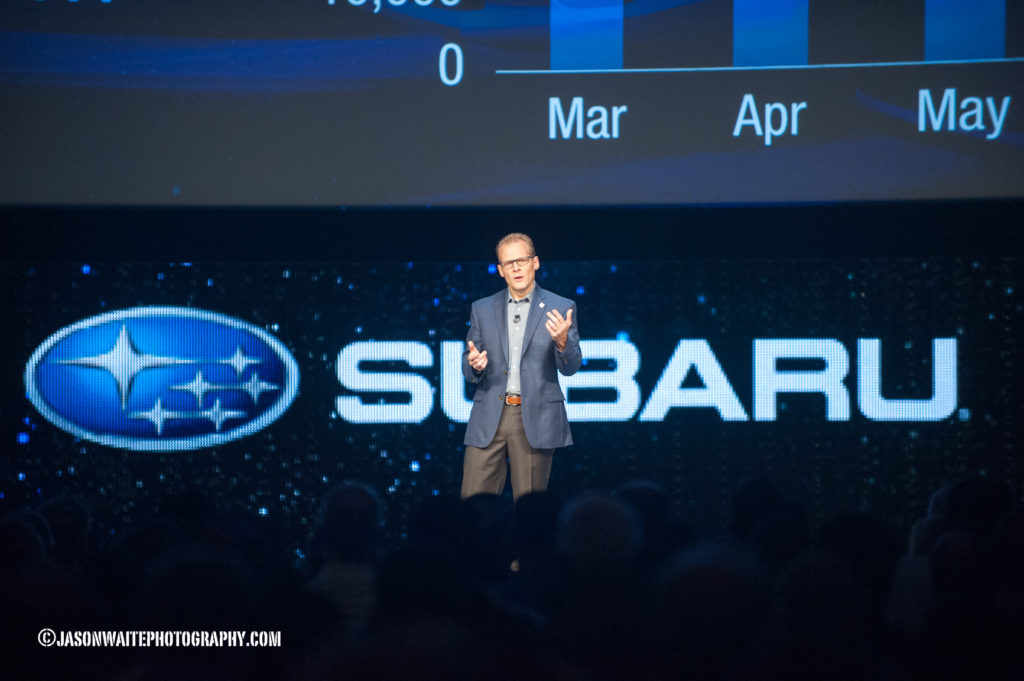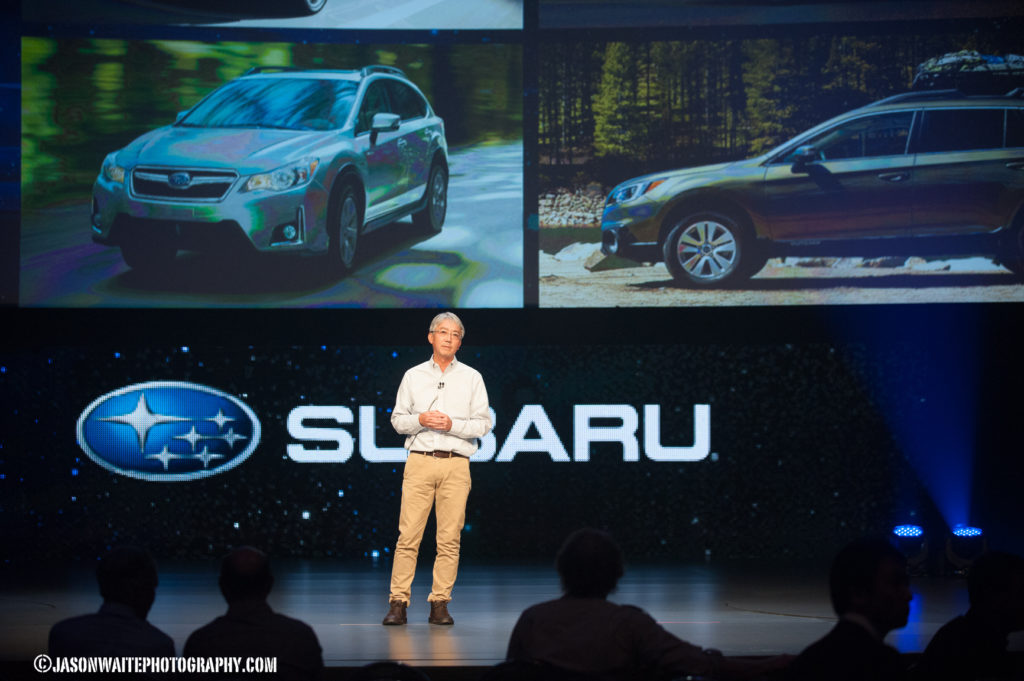 Acapella Moment
You gotta love big shows.
Pentatonix in their home town (Arlington TX) area performing a sold out show at American Airline Center in Dallas.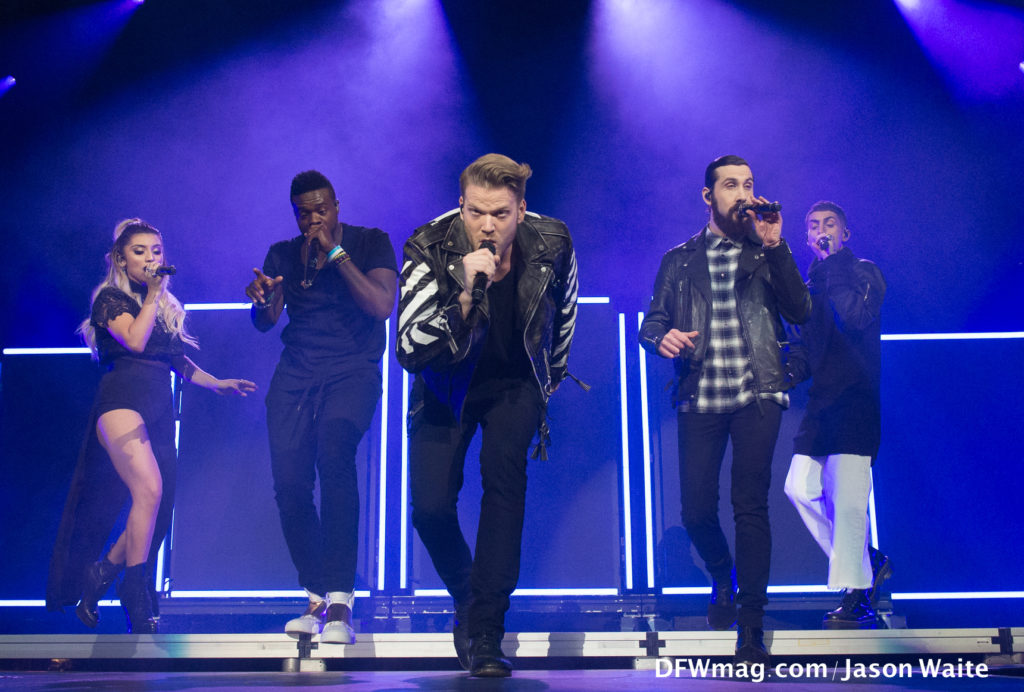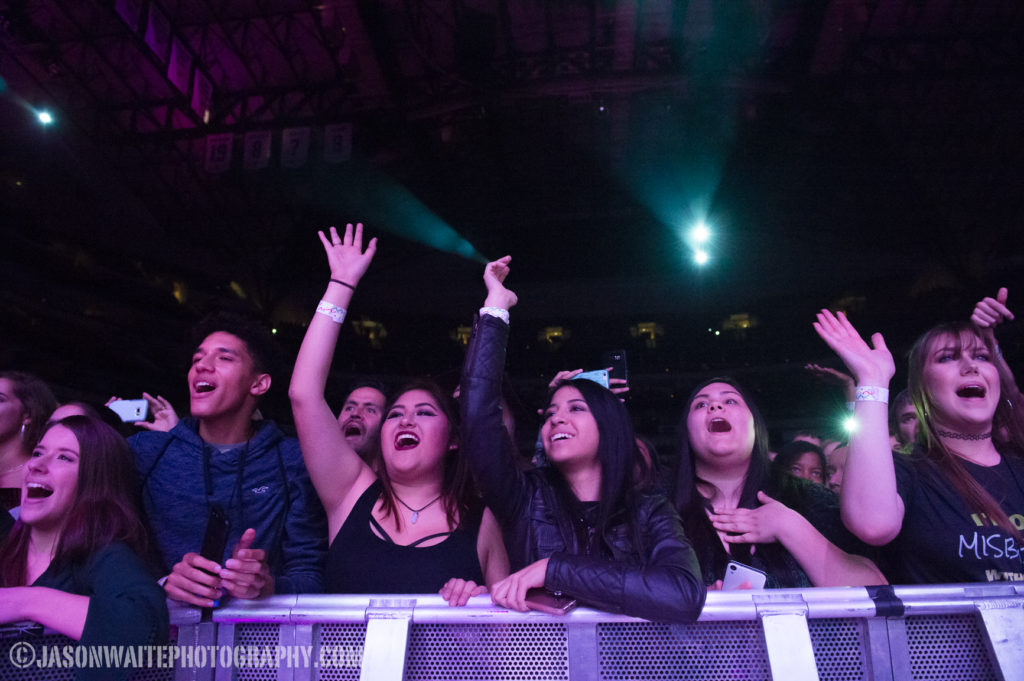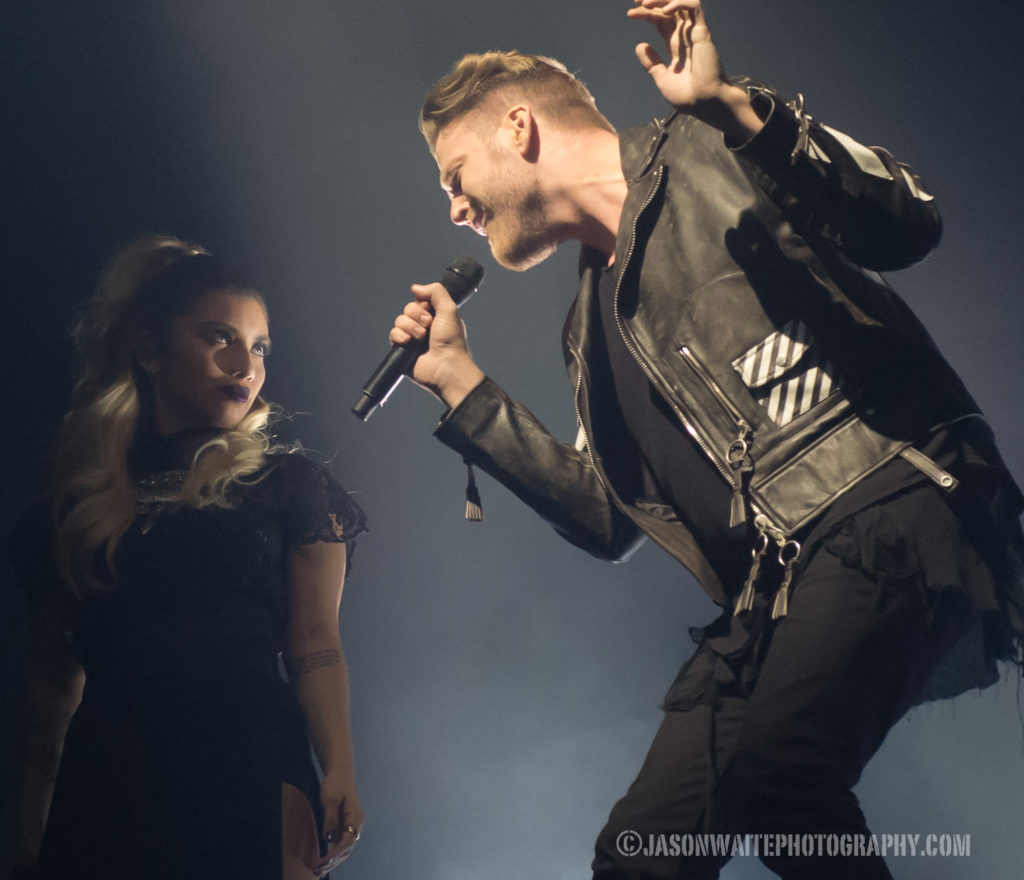 Commercial Moment
This has been a big year for my commercial photography busniess.
I enjoyed working with businesses and organizations to help put a face on their product or service.
Christmas Moment
I appreciate my relationship with the team at UTA College Park Center.  Working as house photographer puts me in front of great shows, artists and sporting events.
Christian artists For King and Country stopped through with their Christmas tour and it gave me an opportunity to photograph Lauren Daigle for the first time.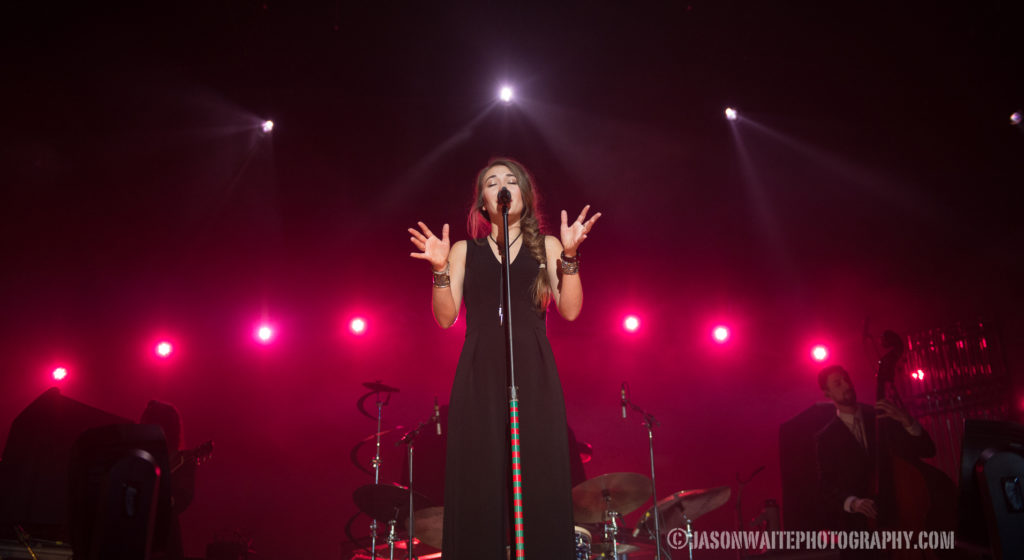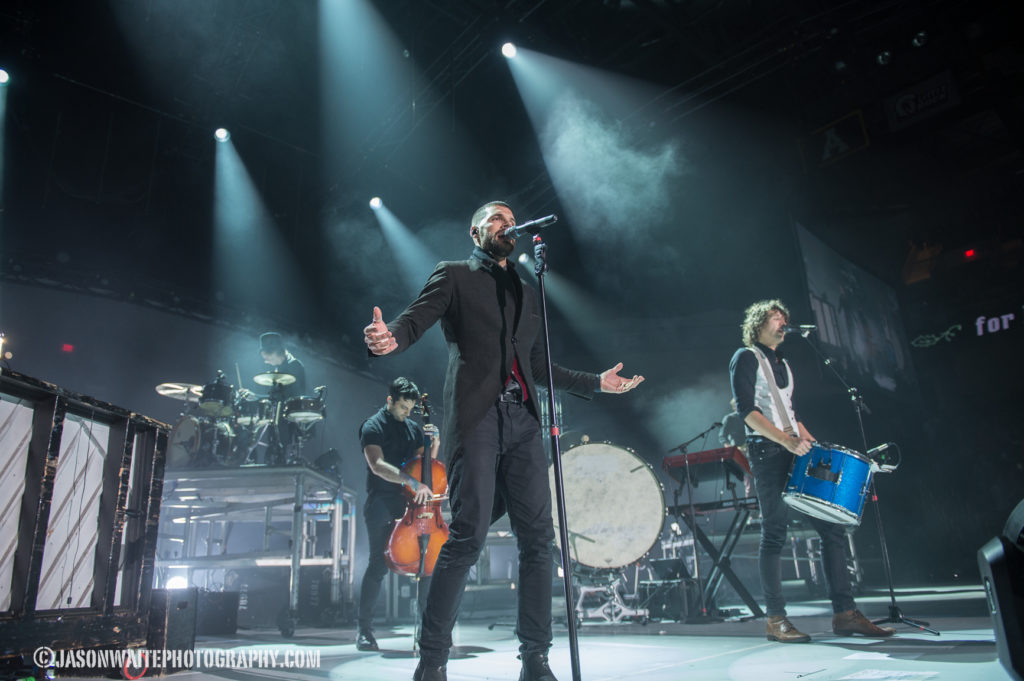 Pre Show Moment
Lots of effort goes into presenting a Christmas show to  a sold out crowd at College Park Center.  I caught this moment of preparation for Lauren Daigle and her band.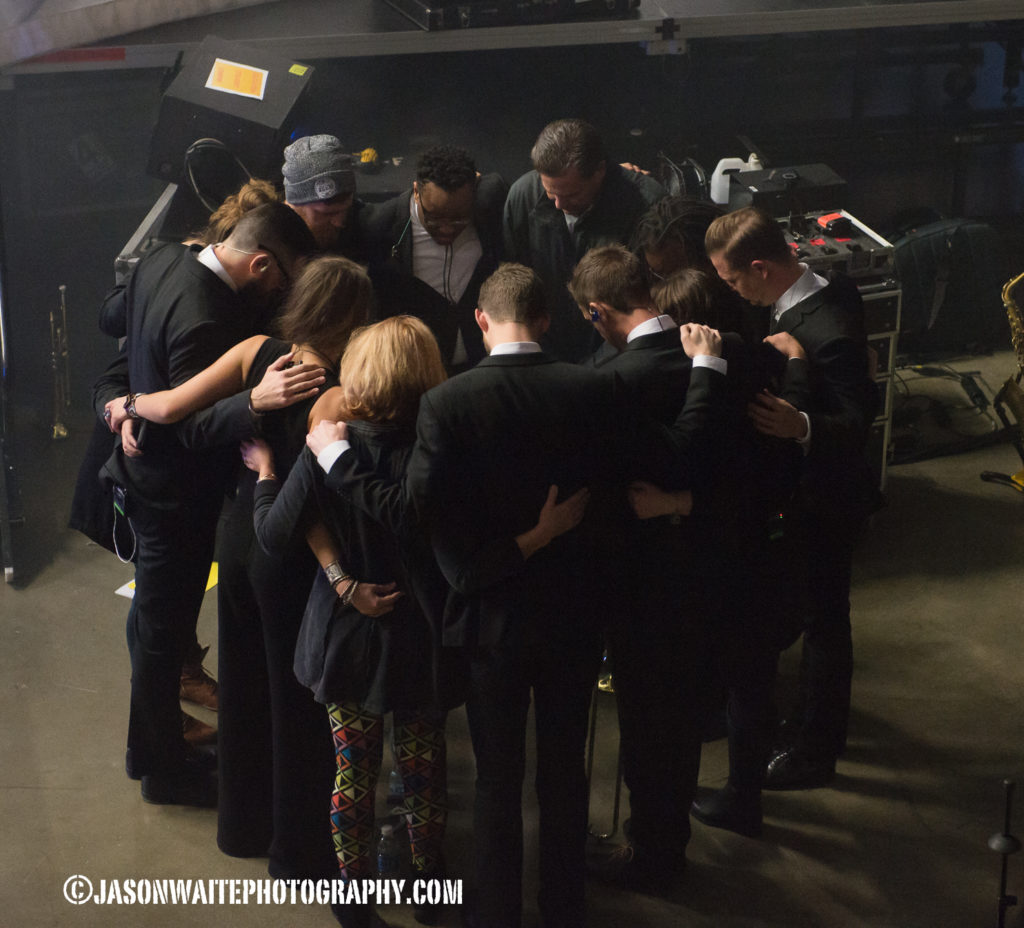 Ranger Moments
This was my fourth season to cover the Texas Rangers for ArlingtonVoice.com at Globe Life Park in Arlington TX.
The 2017 season is already shaping up and somebody has already started a countdown to spring training.
Let's bring a World Series back to Arlington TX!